We've watched Caspar Lee and Joe Sugg's social media channels with baited breath ever since the boys announced their feature film, Joe & Caspar Hit The Road. If you've been dying to see some clips, wait no more as the pair have just released the trailer!
Here are some of our favourite moments from the trailer that leave us excited to see more…
This painful looking/funny scene in the sea

Why? You'll have to watch the DVD to find out.
The proof that they are one.
Is that one brain cell between them?!
You can always trust Joe to make a splash!
Because it's weirdly sexy.
But our favourite thing about Joe & Caspar Hit The Road?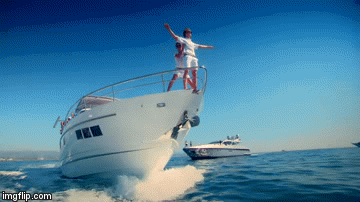 Their bromance!
What are you most looking forward to seeing in the film?