So let's get one thing out of the way really quick: Watching LGBTQ+ YouTubers won't make you gay. Sure, sometimes maybe they might encourage you to better understand things about your gender or sexuality; but if that's the case, chances are that was going to happen eventually. So when a Shane Dawson fan was told by someone close to them that his videos were "Satan's way" of converting them, they weren't having it.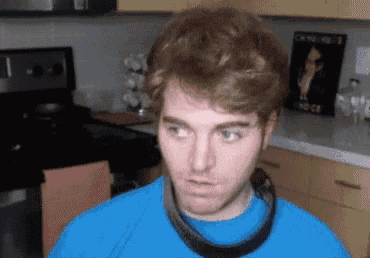 This fan wrote a Twitter thread about their relationship with God, sexuality and Shane Dawson.
Paige, or @danhowll, shared how they believe that discovering Shane's videos was God's way of helping them with their struggles in high school, after someone accused him of making them gay.
"I 100% believe that God put Shane in my life for a reason because there is NO WAY Shane came into my life on accident," writes Paige. "He has done something in my life that i didn't think could be possible."
"[This person] told me that 'God could've been that person.' But the thing is I firmly believe that this was God's way of working in my life."
After the thread gained traction, Shane responded – and dropped a bombshell.
"When I was a kid our homophobic church leader said shit like this to me," he revealed. "Years later he got caught cheating on his wife with a man."
"Anytime some tells you 'that's gonna turn you gay!' just know they are dealing with their own issues and projecting them on you," he adds.
It's not always the case that homophobia is down to internalised issues; but Shane agrees that sexuality is "on a spectrum" and that "the more we normalise the theory, the easier it will be."
Check out the full moment of Tweets below.
---
Also, have you heard? Our new book is out!
"My Year of YouTube" is available now on Amazon. Our detailed video planner will help you give you the inspiration and structure you need to get your channel off the ground!