Is there anything TheGabbieShow can't do?? Seriously, we're asking here. Because not only is Gabbie Hanna a successful vlogger, ex-Viner, soon-to-be author and poet; but she's now also a musician. And if the success of her debut single "Out Loud" is anything to go by, she's smashing that too.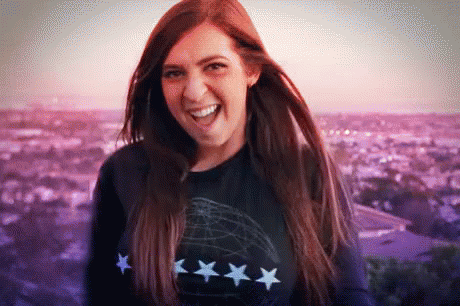 Gabbie's debut single was released yesterday.
The lyrics of the single are inspired by lines of poetry in Gabbie's upcoming poetry book "Adultolescence", which is coming out later this month. But along with a sizzling lyric video, "Out Loud" was released on iTunes; where, after a targeted hype campaign from her fans, saw it peak within the Top 5 of both the Singles and Pop Singles charts. Literally, her only competition was two Taylor Swift singles and the unbeatable "Despacito".
"Adultolescence" will be release on September 17th; and if the sing is anything to go by, we can't wait for the full thing.
Watch the lyric video for "Out Loud" below.
---
Also, have you heard? We have a new book!
'Vlogging 101: The Ultimate Guide to Becoming a YouTuber' is available now. So find out more in the video below!