6 YouTuber Tweets That Magically Predicted The Future
20 January 2017, 12:59 | Updated: 6 November 2017, 09:39
Sometimes you don't realise how meaningful a tweet is until years after it is posted.
Today, we've rounded up some of the coolest examples of tweets that were perfectly innocent when posted but which have a whole bunch more meaning now. Before we head in, it's worth noting that not all of them are technically tweets but 'tweet' is much sexier in a headline than 'an assortment of posts from various forms of social media'. Let's dive in:
Lilly Dreamed Of One Day Being Famous
Little did she know...
Finally cracked and joined Twitter. I still think it's stupid...but I want to be famous =)

— Lilly Singh (@IISuperwomanII) November 2, 2010
Dodie Bought A Ukelele
I wonder if she ever ended up using it?
January 14, 2017
Alfie Was Hyped About Being Verified
But that was just the tip of the iceberg of what he would achieve.
I Wonder If Dan And Phil Stayed Friends?
Probs not.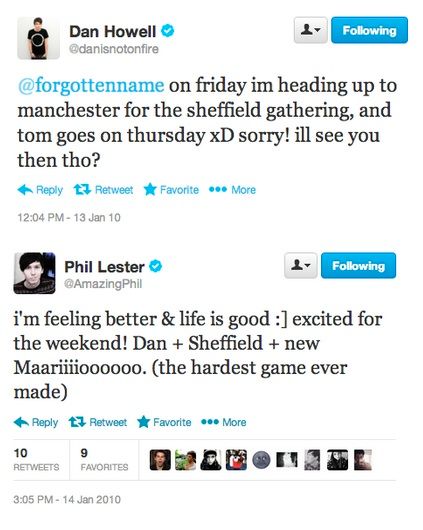 These Guys Defs Didn't Stay Friends Tho Right?
'Caspar and Joe' ? Don't know if it has a ring to it tbh.
@Joe_Sugg do you miss me yet?

— Caspar Lee (@Caspar_Lee) December 30, 2014
seixth one
BONUS: When old tweets catch up with you
Classic Dan
sup

— Anthony Padilla (@anthonypadilla) June 24, 2016
time to delete my account

— Daniel Howell (@danielhowell) June 25, 2016