Anna Akana Shuts Down Emma Thompson's "Influencers" Criticism
18 May 2016, 11:37 | Updated: 17 October 2017, 09:41
Actor and YouTuber Anna responds to Emma Thompson's criticism of movies that are hiring internet-famous "influencers" over professional actors.
If you're an Emma Thompson fan (and tbh who isn't), then you've no doubt read or shared her frustrations over the past week. While talking to press at Cannes Film Festival, Thompson turned her attention to the growing trend of young "influencers" - YouTubers, Viners, and even just people who are really good at Snapchat - who are being favoured over more traditional actors when it comes to casting acting roles .
"We're casting actors who have big followings so the studios can use their followings to sell their movie," she explained to The Telegraph. "The actors are becoming attached in the sort of business way to their social media profiles, and I think that's a disaster."
Emma Thompson: No f**ks given, ever
Her comments have been picked up by various media outlets (most of which, as we know, tend to have a sort of anti-influencer agenda) and have been shared rapidly. So far, there hasn't been much response or chance of defence from anyone who might live in this "influencer" camp.
Thankfully,someone who walks in both worlds has offered a rebuttal. YouTuber, actress and comedian Anna Akana shared a open letter on her Facebook on Sunday evening, to "actors who hate influencers".
Anna has roughly 1.5 million YouTube subscribers, having launched her channel in 2011 as an alternative to stand-up comedy. She has produced several sketches, routinely vlogs about social issues, and has been a part of many digital productions. And as we've recently pointed out, you might also recognise her as the "super-fine writer chick" at the end of Marvel's epic superhero movie Ant-Man. So it's safe to say her credentials as both actor and influencer check out pretty well.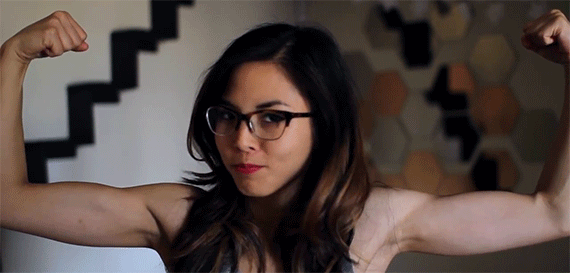 "Many influencers by nature create their own content and want to cast great people," Anna writes in her lengthy four-point response. "If anything, we are CREATING job opportunities for actors."
"Now more than ever there are more projects being made... and more actors in demand to be alongside influencers who can bring audiences."
The criticism of hiring influencers over actors no doubt comes from a place of fear - where online stars like Nash Grier and Cameron Dallas can be cast in something for the marketing value, despite having little to no acting ability or training. But the reality is there are plenty of talented individuals like Anna, who are using their online influence as a springboard to define and shape a genuine acting career.
Grier, Dallas and Joey Bragg in The Outfield, which we won't watch
"Being an influencer was the best thing that ever happened to me as an actor. Period," states Anna. "I have more opportunities, I have the financial stability to say "no" to jobs that compromise my integrity/racial identity, and I have so much more control over my career than I ever did."
What do you think - should movie studios do more to stop casting "influencers", or are YouTubers and other internet celebrities perfectly welcome in the movie world? Let us know your thoughts in the poll below, and the comments.