Here Are The Best YouTuber April Fools Jokes Of 2016
1 April 2016, 15:53 | Updated: 17 July 2017, 12:14
Did you get caught out by these trolls?!
April Fools - the day when we all have a wonderful time being tricked by lies, has joined forces with 2016, which many of you will recognise as the current year, to form April Fools 2016 - the latest edition of April Fools. It's a time when we can all have a good laugh and, even more importantly, remember the immortal words that you should:
What Were These Wacky YouTubers Up To Then?
Well I'm glad you asked. Just like ordinary folks, YouTubers love to enjoy jokes and japes. Here is a roundup of some of the best YouTuber April Fools jokes this year. If you think we might have missed any out, please let us know by sending us a message here.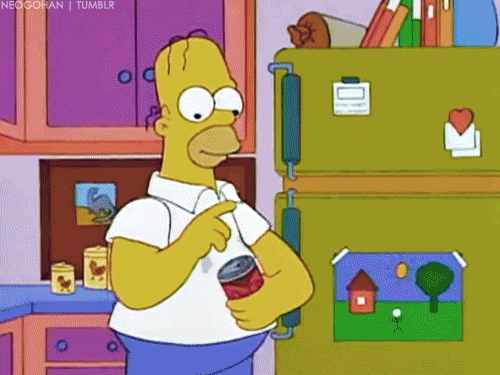 PewDiePie Makes His Movie Debut
Although let's not forget that it's April 1st, so it's probably not gonna be real, is it folks?
Dan And Phil Are Back To Once Again Remind You To Not Cry And To Also Craft
It's been a long 365 days, but Dan and Phil's flagship project is finally back and craftier than ever. This year's hilarious installment also appears to have been filmed on a Nokia 3310:
Google Made A Powerful Message About Going TF Outside
Why bother with virtual reality and video games when all Google think you need to do is strap some plastic to your face and play some tennis! Orders for the Google Cardboard Plastic start at $600 for the limited edition transparent headset.
IGN Will Never Let Us Forget What Hardcore Star Wars Stans We All Are
This fairly convincing trailer had us tricked for just a New York minute that there was truly a new Star Wars series coming to Netflix. We're still on the fence tbh...
Mortem3r Is No More: Say Hello To Katie
As long time fans of Mortem3r, we're officially part of the notification crew. So when we saw that her latest video was a life-changing tutorial, we totally forgot the date and ran full light speed to her channel. Turns out, her friend is taking over the channel with this daring new chapstick tutorial...
JackSepticEye's Voice Has Officially Broken Down And Disintegrated
In a brand new episode of Happy Wheels, Jack makes the daring move to whisper for an entire episode in what we hope isn't a new direction for his channel. We LOVE a good screaming Irish man.
Lily Melrose Is No Longer The Fashion YouTuber She Used To Be
This wonderful Primark Haul nearly had us tricked until the rant about minion underwear and face wipes sent us overboard. Well played Lily!
Sprinkle Of Glitter Enjoys Making Us Feel Really Really Uncomfortable
By reacting to some of her old Instagram pictures, Louise drops her usually peppy and excitable manner for the most boring and painful viewing experience in the world. Damn you Pentland!
*This list is still being updated, so let us know if you spot anymore trolls!*