15 Problems Everyone Who Can't Contour Will Understand
29 March 2016, 14:19 | Updated: 17 July 2017, 12:14
As illustrated by your favourite YouTubers.
YouTube is responsible for a LOT of beauty trends and fads. From unicorn hair to ombre lips, there's no stone unturned when it comes to finding your signature style with the help of YouTube. And one of the biggest trends over the past few years has been contouring.
Thanks to Kim Kardashian, YouTube is filled with literally thousands of tutorials on how to get the perfect chiselled cheeks. And yet, no matter how many times we try and no matter how many products we buy, we suck at it.
So if you're never going to achieve Pixiwoo/Tanya Burr/Manny MUA levels of sharpness, read on...
"Baking" is a word you associate with cake, not your face...
But you give it a go anyway because surely it's not that hard...
Despite LOADS of blending, you still end up with a huge orange streak...
Maybe a beauty blender will help...
Or not...
HOW DOES SHE MAKE IT LOOK SO EASY?!
AND WHAT EVEN IS THIS?!
This is art.
You've tried literally everything from the drug store...
And enough high end products to bankrupt you...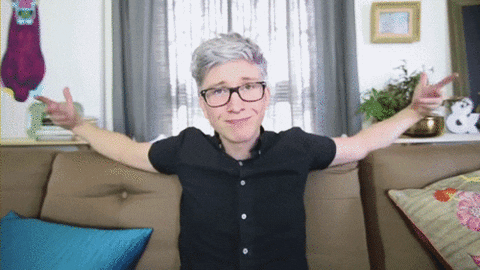 And yet you still look like a baboon.
Sometimes it all gets too much...
You're destined to have a round face forever...
In a sea of perfectly defined cheek bones...
So here's to us- the struggle is REAL.