15 Times YouTubers Understood Being Socially Awkward
11 May 2016, 15:06 | Updated: 17 July 2017, 12:16
This article is painfully true.
Are you ready to get the feels? As human beings on this planet, being socially awkward is something we've all experienced at some point; dancing at weddings, doing a presentation to your whole school or being near people making out MASSIVELY in public. But don't worry, you're not alone in your awkwardness because we've all been there.
So for all the people out there who would much rather spend their time with the cat at a house party or enjoy the comfort of Tumblr and a bowl of Dorrito's, this article is for just you.
---
That moment when you see your tagged pictures from last night and immediately decide to delete your Facebook account.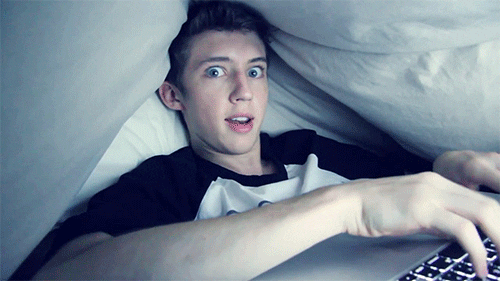 That feeling when you're asked to do a presentation in front of your friends and colleagues.
When you're talking on the phone to someone important and hang up by saying "I love you".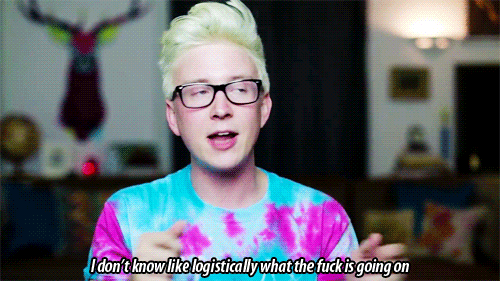 Not hearing what someone has said to you, but not wanting to ask them to repeat it three times, so you just nod and laugh.
When you wave at someone across the road who absolutely was definitely not looking at you.
Telling your waitress to enjoy her meal too.
Purposefully crossing the road/walking faster/looking at your phone to avoid making eye contact with that guy in your History class from three years ago and making small talk.
Meeting someone else who's just as awkward as you and gets it.
Hearing that your friends idea of an amazing time is the 40-person-deep mosh pit they got into last night.
That amazing moment when you win awards for being the most awkward person on the planet.
Trying to act totally normal in front of bae.
Having to introduce yourself in group scenarios.
That relief when you're simmering in awkward silence and your friend rushes over to rescue you.
When you're desperately trying to end a conversation naturally even though you stopped concentrating ages ago.
Being so awkward in front of other people that you immediately forget everything you wanted to say.