17 GIFs That Sum Up Having A Long Weekend
23 March 2016, 16:54 | Updated: 17 July 2017, 12:14
Bring on the bed!!
Is there any greater feeling in the world than knowing you have extra days off work/school/the hardships of life?! We don't think there is, and so in celebration we've summed up every single feeling you will definitely experience when you're trying to make your way through an extra long weekend.
From the struggles of boredom, to overwhelming excitement just knowing you can lie in bed for four days and not move a muscle, long weekends are the best things in the entire world. we need more!!
When you see your friend Snapchatting their incredibly basic extra day off.
Suddenly remembering you had that incredibly important thing to finish and it's 2.08am the day before you return to that hell hole called life.
Having a crazy long lie-in, and then waking up feeling totally uninspired about what to do that day.
Making plans with your friends about all the badass stuff you're going to get up to.
Entering your fourth day off, and still not knowing what to do with yourself.
When bae asks what you want to do tonight.
Texting your BFF for the eighth time because you're freaking BORED.
Your parents asking you AGAIN if you plan on leaving your bedroom for the third day running.
Seeing people post on Facebook about their holidays and adventures, when you've only achieved eating a whole tube on Pringles by yourself in under a minute.
That pain you get when you see that it's 11pm and you still haven't eaten... or moved... or spoken to any humans at all.
When you're finally released from your 9-5 life into the beautiful world of long weekends and total freedom.
Looking down on the pile of junk food surrounding your sloth body and suddenly realise the word 'health' exists.
The special moment when you learn you have extra days off coming up...
That dance you do when you're about to get into bed and know you don't have to move again for at least four days.
Looking at the clock to find out you only have five minutes to go until you're free.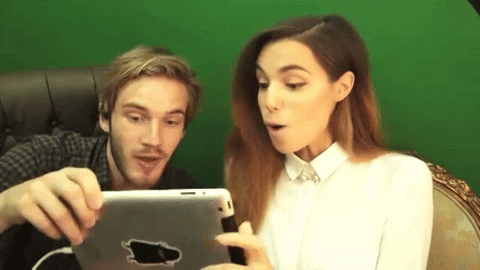 Regardless of your Snapchat story LIES, you know that your entire long weekend will consist of this...
Wishing you could do a bunch of awesome stuff with your friends, and a whole party of pugs.