How To Snapchat Like A YouTuber - All The Hacks You'll EVER Need
16 June 2016, 14:09 | Updated: 17 July 2017, 12:17
We know ALL the secrets!
Tanya Burr, Marcus Butler and Tyler Oakley are all giving us major Snapchat envy. YouTubers are not just making us want to up our Instagram game and create extra witty Tweets but are now making us to want to emulate their Snapchat too.
After some serious investigating and basically spending too much time on our phones, we have compiled everything you need to know to Snap like your fave YouTubers.
Tanya Burr and In The Frow
Tanya and Victoria are the aspirational Snapchatters - all luxury hotel room tours and beautiful PR packages. Sadly it is not easy to recreate Tanya's Snapchat story of security delivering diamonds to her room at The Dorchester before heading off to a fashion event (sigh). However to Snap like Tanya and Victoria from In The Frow all you really need is the more subtle filters to create that flawless look and some killer OOTDs. Treat Snapchat the exact same way you would treat Instagram all pretty flatlays and selfies.
Marcus Butler and Alfie Deyes 
To Snapchat like your fave boy vloggers you need to make use of every ugly filter possible. Pranks no longer just belong on YouTube but also on Snapchat winding up your best mates with sneaky filters and captions. It is not just jokes and lads- get the right balance with selfies, messages saying thanks for support and how grateful they are for their fans and of course some cheeky self promo too.
Niomi Smart and Carly Rowena 
Niomi and Carly love snapping their vibrant and healthy meals. To take the most flattering photos of your food never use flash and overhead angles work best. You don't just take selfies and outfit pics when you are ready for a night out but also when you are on the way to the gym. The glowing skin, stylish leggings and a "pleased with yourself" smirk make the best Snapchat selfies. You do not use Snapchat as a place to moan but a place to spread positivity- every day is a good day.
The best Snapchat hacks 
1. How to use multiple filters on one image 
Add the first filter by swiping left or right on your chosen image. Then hold down on the photo with one finger whilst adding the extra filter. To use multiple filters at the same time, just keep repeating the process.
2. How to take the best Snapchats on a night out 
Some of the best Snapchat opportunities are on a night out but did you know Snapchat has a low-light camera mode? To access it all you need to do is tap the moon icon, which is located next to the camera flash.
3. How to access even more colours 
Remember when Victoria would add coloured undertones to match her current hair colour on her Instagram? Well you can also achieve that effect on Snapchat.  Simply tap on the pen icon in the top right corner of your screen. Touch the rainbow colour palette on the right hand side of the screen. If you hold it down and drag it across the screen, you should be able to find an extra array of colours and shades.
4. How to customise the colour of your text 
To change the colour of you text, tap on the 'T' icon in the top right corner, then hold down the text you want to change. You should be able to slide along a colour palette scale the save of the text.
5. How to make an emoji the same size as your face 
All you need to do is pinch to increase or decrease the size of your emoji. You can also shrink, blow up, and invert your text. Simply add text in an image and re-size, rotate, or invert it by pinching the text box.
6. Create your own filter 
For those who love playing around on Photoshop, simply make sure your design is 1080 pixels wide, 1920 pixels high and under 300KB, before submitting to Snapchat.
7. How to soundtrack your snap 
Simply press play on your chosen sound while you Snap from the same device. Free sound effects are available on Spotify and iTunes.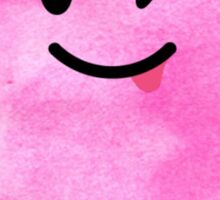 If you aren't already you can follow us under the username "unicornssnap".
Save
Save
Save