8 Important Things You Might Just Need To Hear Today
18 November 2016, 10:10 | Updated: 17 July 2017, 12:22
Just 'cos.
So... US politics has sent the world into a spin, the weather is pretty awful at the moment and we can't quite get excited about Christmas yet y'know, because it's November (*sob*). Sometimes, we just want to hear someone telling us nice things and to see a funny GIF's of our favourite YouTubers. Right?! Well, we're here to save your day.
Here's 8 things we all need to hear today, tomorrow, and basically any day of the week because life isn't always the piece of cake we thought it would be. So bookmark this article and share it with all your friends - let's share the love today folks!
---
You look really, really great. Honestly, I love what you've done with your hair and that outfit is perfect. Well done!
You're a great dancer. I've never seen anyone with moves like yours!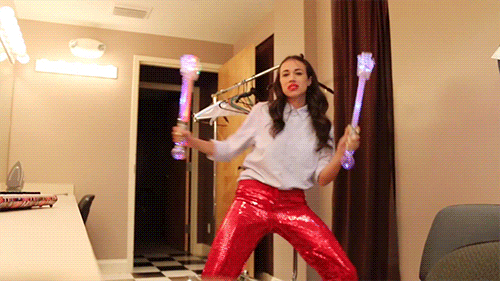 Yes you're weird but THE BEST PEOPLE ARE. Just be you!
No-one else has a clue what they're doing with their lives either. Fake it until you make it hunny because nobody has their sh*t fully figured out.
People SUCK sometimes. Ignore them, they are 100% not worth your time. 
What PewDiePie said.
Forget what everyone else thinks. Do what you want when you feel it's appropriate and stop worrying about what everyone else is up to.
Don't be sad. VLOGMAS IS COMING ANY DAY NOW! Also I know it's November... I can't hear you.