This Jaspar Fanart Proves How Freaking Creative The YouTube Community Is
5 May 2016, 13:12 | Updated: 17 October 2017, 09:41
Honestly, I wish I was this creative.
It's a Thursday morning and I've opened up Paint to try and create another masterpiece. I go to click on the skin tones, hair colours and hunt down the perfect blue for Joe Sugg's eyes to try and design the greatest piece of Jaspar fan art the world will ever see. However, within mere seconds, I realise that I don't have a creative bone in my body and choose to abandon my life dream of redefining viral Jaspar Tumblr art.
Instead, I jump over to Google, type in 'Jaspar fan art' and find a cacophony of gorgeous digital art works, hand-painted masterpieces and quick sketch gems of everyone's favourite British YouTubers. So, if like me, you don't have a single thread of creativity into your DNA, sit back and enjoy these TRUE artists at work with the amazing Jaspar pieces we could find - and trust me, this is just the tip of a very impressive iceberg.
---
(We want to see an entire TV show dedicated to this animation. It would be too adorable for words) [Source: DeviantArt]
[Source: Tumblr]
(This is too perfectly recreated it scares me. The artist must be a wizard) [Source: DeviantArt]
[Source: DeviantArt]
[Source: DeviantArt]
(OMFG, tag your fave. Mine's Jim with the cute 'lil Spiderman drawing) [Source: WeHeartIt]
[Source: DeviantArt]
(This fan art will single-handedly launch a brand new Disney movie franchise. I'm calling it right now) [Source: DeviantArt]
[Source: Halboor]
(By the way, this is the single greatest piece of YouTuber fan art I have ever looked upon with my youthful eyes. Feast upon it for yourself and then send all your love and adoration towards the true artist here) [Source: DeviantArt]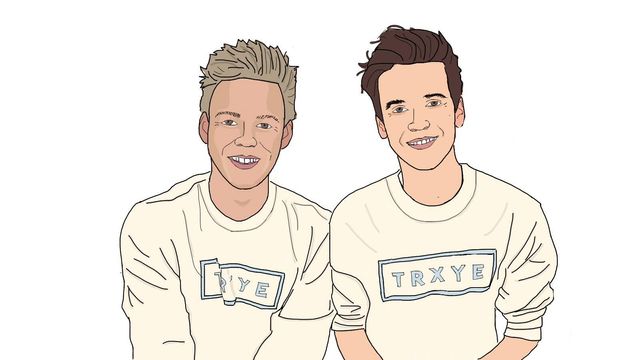 [Source: PicsArt]
(Y'all need to watch this speed drawing video as it makes me so insanely jealous of their art skills I want to eat a cactus) [Source: YouTube]
[Source: Pinterest]