Meet Some Of Africa's Best Beauty Vloggers
17 January 2017, 16:42 | Updated: 17 July 2017, 12:23
Our African guest writer Modupe is back with another article about all the awesome YouTubers in Africa - this week, it's beauty gurus
Modupe Oloruntoba, a journalist based in South Africa, has kindly agreed to write a four-part series for Unicorns about the best YouTubers that Africa has to offer. Her last article covered South African YouTubers; this week she looks at African beauty vloggers
I never really got into the whole contouring thing, but I love makeup and I am constantly bowled over by the talented YouTubers I come across who have turned it into an art form! YouTube is home to a massive community of curious, dedicated, and supportive beauty fans, and Africa's getting in on the conversation. I can't help you pick a foundation shade or walk you through my everyday glam routine (because I don't have one), but I can help you find the African beauties who will! Here are a few names you may not have heard:
Aisha Baker Parnell, Cape Town, South Africa
https://www.youtube.com/user/bakedtheblog
South African blogging queen Aisha is going all in on youtube in 2017, if last year's videos are anything to go by. She's actually pretty new to YouTube but she already has a Nickelodeon Kids Choice award under her belt for her stellar fashion blogging, so you know we're in for a treat. Tune in for blogging advice, great branded makeup tutorial videos, and a super cute meet-my-husband tag.
Cynthia Gwebu, Cape Town, South Africa
https://www.youtube.com/user/MsEstrelaEvra
Also representing Cape Town's growing Youtube community, Cynthia Gwebu is the beauty queen who covers everything from nails to hair on her beauty and lifestyle channel. She's the one to follow for glam looks, stunning GRWM vids, and reviews on all the latest products to hit SA shores, from teeth whitening tech to all the makeup brushes. PS, she's great on snapchat!
Kangai Mwiti, Kenya
https://www.youtube.com/user/BellesaAfrica
Kangai is quickly closing in on her first 100k subbies and 7 million views! She also took home the award for best channel in the Beauty, Makeup & Fashion category at the YouTube Sub-Saharan Africa Awards. Make up is Kangai's full-time job and her youtube channel is an extension and celebration of what she loves to do. Subscribe if you love a colourful eye, a glossy lip, and flawless matte skin.
Aisha O'Reilly, Tanzania
https://www.youtube.com/user/MyFroandITV
Natural hair vlogger Aisha O'Reilly's soft versatile afro is #hairgoals. She's based in South Africa and has joined the All Things Hair team, creating easy styling tutorial videos for their community. You'll find some product reviews and info on wig and weave styles on her channel, but her specialty is afro styling and care. Excuse me while I take notes because after 2 years with all natural hair, I still suck at this.
Dimma Umeh, Nigeria
https://www.youtube.com/user/Thatigbochick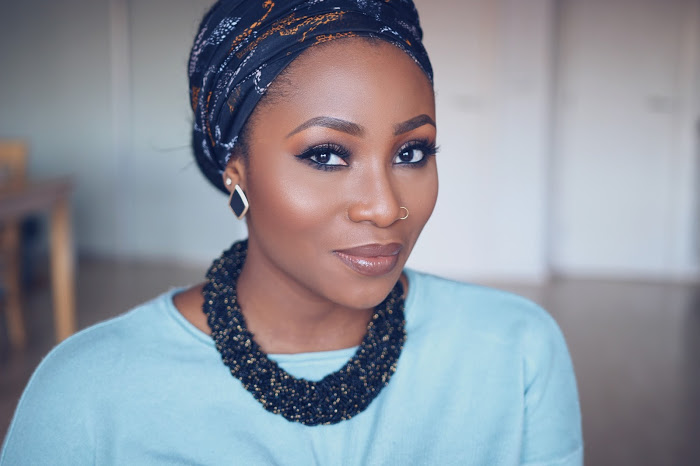 I've always wanted to master that subtle glow foundation - Dimma gets it so right! She also does real-time close ups when she works on her eyes, which makes it so much easier to follow along with. The cherry on top? She has a tutorial series for makeup inspired by her ankara headwraps! The looks are adventurous and colourful without being too matchy-matchy.
Ryma, Algiers, Algeria
https://www.youtube.com/channel/UCfjJhW-SQg3GQcdzxGmvdEQ
The good news? Ryma is a makeup enthusiast and professional based in the Algerian capital with tonnes of great content - she's close to 70k subs and 4 million views. The bad news? It's all in French. You'll have to brush up to get the full experience but hey, MAC is MAC, right? Her tutorials are still pretty enjoyable and easy to follow but the hauls and reviews are difficult if you don't understand the language. Definitely worth a watch - she is a master with winged liquid liner.
Mihlali Ndamase, Johannesburg, South Africa
https://www.youtube.com/channel/UCWhkEFN9UXdV2zFFZvP7O0A
Make up artist Mihlali Ndamase is an expert at soft, dreamy looks. She also loves to experiment with her hair, so there's plenty info and inspo for anyone who loves to play with wigs. She's grown in popularity quite quickly, probably due to the fact that she uses a wide variety of accessible drugstore products in her tutorials. PS, her brow tutorial is a classic.
Modupe Oloruntoba is a Nigerian content creator and writer based in Cape Town. When she's not writing about fashion and youth culture for Superbalist.com's blog The Way of Us, she can be found tweeting, singing, or indulging in her love of good food and bad puns.