The Most Watched Videos On YouTube In 2017 So Far
11 April 2017, 09:32 | Updated: 17 October 2017, 09:47
Will anyone take on these video giants?!
We're steaming through the year, and with millions of YouTube videos seemingly uploaded every single day, it's time to find out which ones have made their mark on 2017 so far. Thanks to Wikipedia, we've rounded up the top five most watched YouTube videos of 2017 for you to watch, love and argue over as we move further into the year.
Sadly, the list features no creators as A List musicians take over the upper levels of YouTube popularity. In fact, it's been this way since 2008 when one of the final "viral" videos that topped the charts was Charlie Bit My Finger and The Evolution of Dance. So let's get right into the list, and don't worry, all this information was correct at the time of writing and we will be regularly updating it throughout the year.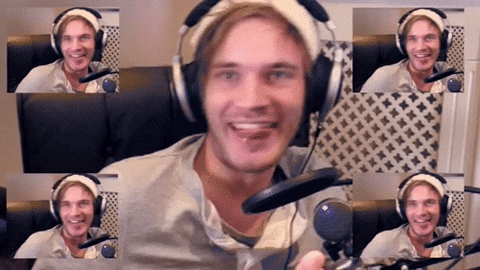 ---
5) "I Don't Wanna Live Forever" - Taylor Swift & Zayn (January 26th, 256 million views)
4) "El Amante" - Nicky Jam (January 15th, 370 million views)
3) "Shape Of You (Lyric Video)" - Ed Sheeran (January 5th, 548 million views)
2) "Shape Of You (Official Video)" - Ed Sheeran (January 30th, 699 million views)
1) "Despacito" - Luis Fons (January 12th, 880 million views)
---
Do you think this list is a good representation of 2017 so far? Let us know in the comments below which videos you've watched the most this year and we'll keep this article updated if anyone else tries to go for the crown!
If you want to know what videos we here at Unicorns HQ believe are the BEST videos of 2017, then look no further than our 2017 roundup, featuring the likes of PewDiePie, Grace Victory and a man eating a picture of Jason Segel every single day until Jason Segel eats a picture of him?!
And for all the latest news from the online community, check out the latest episode of 'YouTuber News', right here:
Save