Here's Why The Media Is Ridiculously Out Of Touch With YouTube Culture
31 May 2016, 16:24 | Updated: 17 July 2017, 12:16
We take a serious look into the trend.
Earlier this week, Louise Pentland called out The Independent newspaper for getting the name of her blog wrong after they called it 'Sparkle and Glitter' instead of 'Sprinkle of Glitter'. After noticing, she tweeted them saying, "Dear @Independent, my channel is called Sprinkle of Glitter, although I do love 'Sparkle and Glitter'! haha". It's not the first fault the media has made when it comes to YouTubers.
Now, while this might have been an honest mistake, this isn't the first time traditional media outlets have made slip-ups when discussing YouTubers. Last year, E! Online posted an article titled '18 Moments From the 2015 Teen Choice Awards That Made Us Feel Super Old'  which included photos of some of YouTube's biggest stars with question marks beside them asking, "Who even is this?"
It majorly back-fired and caught the (negative) attention of YouTubers and their fans. While we can appreciate that not everyone will know YouTube inside and out, E! didn't even recognise nominees PewDiePie. PEWDIEPIE! A quick and easy google search would have shown how this little 'no-one' from the internet is in fact bigger then most mainstream celebrities.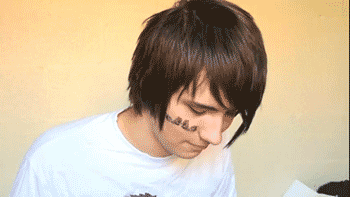 Zoe Sugg has also had multiple run-ins with newspapers who choose to focus on her income and home rather than her career or personality. UNILAD even described Zoe's earnings as "sickening". When Louise Pentland went on Celebrity Mastermind earlier this year, she was awkwardly quizzed on how much she earns by host John Humphrys - a question which he didn't ask other contestants with more traditional media jobs.
So yes, a lot of people get YouTube wrong, but in the name of fairness, we thought we should shout out some of the people it right (other than us, of course!):
Glamour Magazine: Glamour have been championing YouTubers for years now and have even had Tanya Burr on their cover! Team Glamour don't treat vloggers like Louise Pentland and Joey Graceffa as just 'internet celebrities' but as celebrities in their own right. They also have a great way of showing new sides to YouTubers.
Stylist: This weekly magazine proves that YouTube isn't exclusively for teens and uses vloggers as beauty, fashion and tech experts. They have posted numerous empowering features focusing on confidence issues and the career aspect to vlogging. They also include talks from YouTubers such as Pixiwoo at their curated events such as Stylist Live.
As for other publications, take note!