These Are The Most FOMO-Inducing Vlogs Of 2017
19 June 2017, 16:32 | Updated: 17 October 2017, 09:47
Crowning the best vlogs of 2017 is no easy task. Some of the most mundane vlogs are often the most comforting and entertaining - so it's not all about big news and dramatic events when it comes to finalising the best vlogs of 2017. It's often about the quality of content, the reaction to it and whether it really was worth watching another 30 second pregnancy test ad for.
We've compiled some of the best vlogs of 2017 so far based on a sexy alogorhythm of view count, entertainment value and pure feels. Let us know in the comments below if you agree with us or not.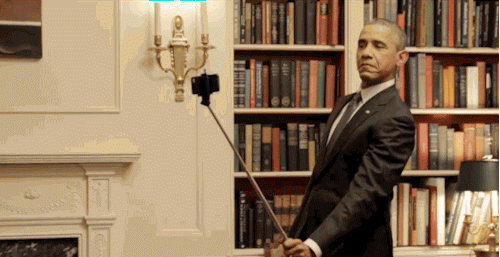 Here are the best vlogs of 2017...
In The Frow - Surprise! It's A Wedding.
Carly Rowena and Leon Bustin's wedding was nothing short of hashtag goals - and the majority of their friends had no idea! Watch behind the scenes as Victoria from InTheFrow celebrates her friends' wedding in style. And can we talk about how jealous we are of that Nandos truck? Thanks.
---
Helen Anderson - Download 2017
We had to include Helen in our 'Best Vlogs of 2017' list because she just has so much going on! If you love music and lifestyle vlogs then make sure you get Helen's second channel, ANDERZ, a follow.
---
Julien Solomita - Getting My Wisdom Teeth Out
Anyone who has had this experience will being able to relate to the pain. Anyone yet to experience this will be scarred for life.
---
Kaushal Beauty - Coachella and LA Vlog 2017
If you've still got Coachella envy, we totally hear you. This vlog by Kaushal is going to help you in no way get over said envy; but it will make you want to put on a fringed bikini, sit in the garden and blast Sologne from your iPod.
---
SuperwomanVlogs - The Time I Sat Front Row At WrestleMania
Because who wouldn't want to experience front row at Wrestle Mania?!
---
Alfie Deyes - Buying A Swimming Pool
Everyone has seen the viral tweet that essentially called Alfie out when he asked Twitter for swimming pool advice rather than just going on Google. Despite that, we're including this vlog because we're very jealous and currently sat in a boiling hot office.
---
SacconeJolys - Lives Changed Forever Again
If you want to talk about big, impactful vlogs then they don't come more special than this. Share Anna and Jonathan's joy as they welcome their beautiful baby girl, Alessia, to the family. Prepare to get emotional!
---
Fleur de Force - Arriving In Tokyo and Cherry Blossom Shoot
So many vlogs seem to include travel-envy and this one from Fleur is no different. If you've ever dreamed of eating authentic sushi, soaking in Japanese culture and buying all the Japanese skincare then this vlog will give you the push you need to finally book those flights.
---
Domo and Crissy -
Welcoming Domonic Cristopher Wilson
The second birth vlog to feature in this list and it's pretty special. Domo and Crissy have shared their entire story about getting pregnant and becoming parents. The same-sex pair finally had their dream come true when Domonic arrived on the 14th March 2017.
---
Do you agree with our Best Vlogs of 2017? We'll be updating this list throughout the year so be sure to check back and see if your favourite channel was added.
---
Missed our huge news? Well, we'll let you in on a secret... We're releasing a series of books! Click play on the video below to find out more including how and where to buy.