All The Times YouTubers Have Been Parodied On Cartoon Shows
21 April 2016, 14:58 | Updated: 6 November 2017, 09:34
from Family Guy to South Park to the Simpsons, YouTubers are really showing how influential they are
Several YouTubers Recently Got The Family Guy Treatment
Jenna Marbles, Ingrid Nilsen, Marcus Butler, Bethany Mota and Ray William Johnson all recently got name-checked by everyone's favourite foul-mouth baby Stewie Griffin. It's pretty damn awesome, check it out:
Um. Just a casual shout out from Stewie on Family Guy this past Sunday.
NBD OR ANYTHING OMG pic.twitter.com/VGVO46ARzK

— Ingrid Nilsen (@ingridnilsen) April 19, 2016
PewDiePie Got Parodied On South Park And Was Treated - Quite Nicely?
PewDiePie got more than just a shoutout when he featured on South Park. The world's most subscribed YouTuber not only effectively inspired the entire plot of the story (which was about Let's Players), he also appeared on the show, in a rare moment of live action: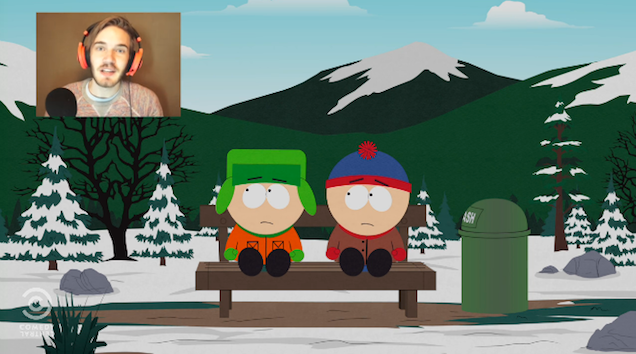 Pewdz made a little video about the occasion:
BONUS:
When Harry Shearer, famous comedian and voice actor for characters on the Simpsons announced in 20 that he would no longer be on the show due to a contract dispute, hugely popular YouTuber Brock Baker stepped in with this semi-serious 'audition tape'. Fortunately (or unfortunately, if you're Brock) Shearer returned to show shortly after, but his brief absence did give us this YouTube goodness: