9 Of The Most Obvious Ways To Broadcast Your Love For YouTube
31 October 2016, 17:26 | Updated: 17 July 2017, 12:21
Get ready to shout it from the rooftops!
Are you looking for ways to make sure your friends and family are 100% aware of your deep and eternal love for YouTube? Don't worry, we are too and it's our freakin' day job! So we've decided to knock up a little guide to help you to broadcast your love for YouTube culture with various social media tricks and apparel!
If you can think of any other ways to spread your YouTube love about the world, don't forget to leave a comment in the lil' box below and we can add it to the list. We're all in this together folks, and however you're spreading the word might be hugely helpful to somebody else on the planet. Also, share this article with friends and family... because they'll TOTALLY get the message after this.
---
Make your way to a YouTube convention and bag one of those lush wristbands, then wear it forever!
Buy some officially licensed YouTube merch to rep every single day you're not in a school uniform/boring work clothes.
Make sure you put a fandom dedication in your Twitter bio/name so everyone can see your love broadcast over the Internet!
Learn every single word to Dan Howell's diss track. Literally. Go do it.
Feeling a bit more permanent with your love? Plaster it onto your skin. Yeah that's right... GET A YOUTUBE TATTOO!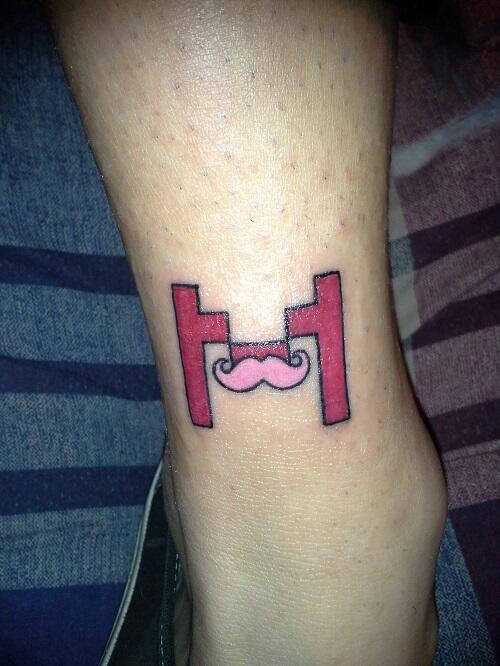 You could set up your own Tumblr blog dedicated to worshipping YouTubers - you'll even find a community of people just like you!
Spread the word with your brand new Photoshop skills, because you've been making YouTuber gifs and memes all day!
And don't forget to use this new creativity to broadcast some of the bombest YouTuber fan art in the world!
And finally, you could start up a website dedicated to news, debate pieces and quizzes all about your favourite YouTubers...