The YouTube Beauty Products Worth The Hype
29 September 2015, 11:45 | Updated: 17 October 2017, 09:39
You've heard it all before - "This mascara changed my life" / "I can't live without this facial cleansing brush" / "This is my holy grail product, guyzzz!"- over and over, only to be let down. With so many dollars down the drain on products that you don't work for you, you begin to wonder whether you should trust your favourite beauty gurus. And what about the ads they make? Do they genuinely believe in the products?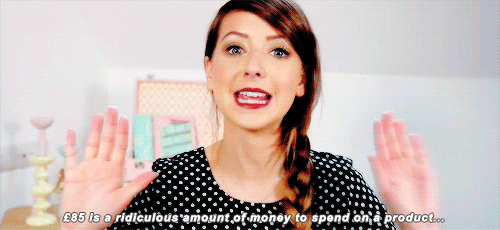 To help you out, we bought into the hype (literally) and tried and tested a bunch of beauty YouTuber faves. Here's the cult products we currently love.
Face:
Rimmel Stay Matte powder: In nearly every single tutorial she does, Tanya Burr will use her "beloved" Rimmel Stay Matte powder and it's gained an army of fans as a result. Whilst the packaging isn't pretty, the product works and that's what's important. And it comes in at a bargain price of Ł3.99.
Collection Lasting Perfection concealer: Correct us if we're wrong but every YouTuber under the sun basically owns and loves this concealer. The drugstore classic has such a cult following- and for good reason. Loved by Em from My Pale Skin, it's perfect for highlighting under the eyes or dabbing on blemishes.
Eyes:
Lancome Grandiose mascara: Fleur De Force introduced us to this mascara, known for it's incredible tube. But underneath the blog-worthy aesthetic is one heck of a powerful mascara. The curvy wand does take some getting used to but in the end it produces long, thick, blacker-than-black lashes.
Lips:
Rimmel Kate Moss 107 lipstick: In nearly every Autumn make-up tutorial, this lip colour is featured. A matte berry shade loved by the likes of Zoella and Tanya Burr, it suits all skin tones and goes brilliantly with a gold smokey eye.
Bourjois Rouge Edition Velvet lipstick: These liquid lipsticks were all over the YouTube beauty world when they launched; offering a bright punch of colour and a non-drying formula, they were instantly a big hit. Their biggest fan comes in the form of Anna from Vivianna Does Make-Up and she was the one who encouraged us to bite the bullet. The bright colour pop shades in the range look better than the pale colours so go for one of Anna's favourites, Olé Flamingo.
Nails:
Sephora Formula X polishes: If you live in the UK (where we don't have a Sephora!), you'll know it's impossible to get your hands on these as postal rules mean nail colours can't be shipped. But if you're on holiday or have a friend who will snap a couple up for you, don't hesitate. Like a gel manicure in a bottle, these polishes do not budge. So when everyone from MissJenFABULOUS to Lily Pebbles raves about these, they're not lying.
Skincare:
Bioderma Sensiblio H20: Is this cleansing water better than its cheap-as-chips Garnier version? Yes, it really is. One of Elle Fowler's favourites, we found it to remove all traces of mascara and help balance our combination skin. Used by celebrity make-up artists, models and YouTubers alike, it's worth ordering online and checking out some reviews on YouTube- it features in a ton of favourites videos!
Body:
Lush Ro's Argan Body Conditioner: Another one we discovered through Fleur De Force, we've come to love this (slightly odd) shower gel and moisturiser hybrid. Just like a hair condition, it's a creamy fomular that you apply in the shower and rinse off. It smells like Turkish delight and leaves you skin super soft and supple. Believe the hype, people!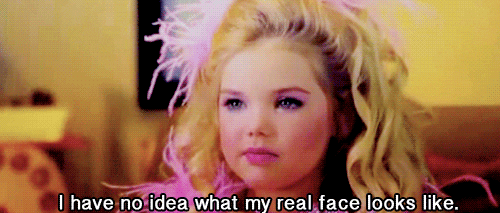 What products have you discovered through YouTube? And are there any that you think really don't live up to the hype? Let us know in the comments below.