These Food GIFs Will Make You Drool From Now Until Eternity
17 November 2015, 16:08 | Updated: 17 July 2017, 12:11
It's the most wonderful time of the year. Food is an hourly need in these cold Autumn and Winter months, so we've gathered the most beautiful and desirable recipes from all over YouTube just for you!
Based purely on the fact that Earth is currently looking a certain way at the Sun, we think it's the perfect time to get excited over Autumnal food*. To impress your family with your culinary prowess and eventually make your waistbands cry, here are some of the best seasonal recipes that YouTube has to offer you!
*Real talk? There are no actual reasons, we're all just super hungry at Unicorns HQ.
STARTERS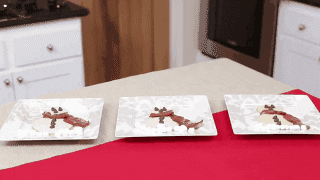 Yup. Snowman shaped pancakes, lovingly served with a bacon scarf and little snow marshmallows. How much more festive do you want this list to be?! Honestly, this is making my heart hurt with how freaking adorbs this is.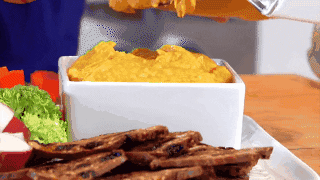 In 2015, you can't spell FALL without PUMPKIN - trust us. Try jazzing up your everyday hummus recipe with a shot of pumpkin to get your cockles all excited in this dismally rainy Autumn. For extra style points, add the little pumpkin topper to show everyone just how hard you (didn't) slave away in the kitchen!
MAIN COURSE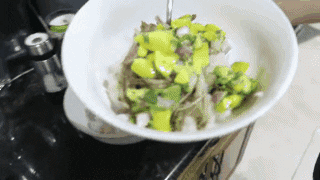 Who knew two adults could get so excited over a slow cooker!! If you've got 9 hours to spare and a serious craving for shredded pork with Caribbean salsa, this recipe is for you. Even if this meal isn't your idea of Autumn, watch the video anyway simply to see how excitable a grown man can get over buttery meats.
A pesto-based pizza that's perfect for sharing? There's no such thing. This little slice of heaven is made for one person only - me. For extra yum, melt your entire body weight in Parmesan over the top and witness real food porn in action.
DESSERTS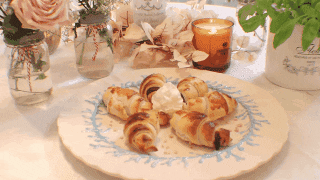 DIY croissants to hit that chocolate-addicted sweet tooth. Marzia serves up this adorable and quick recipe that even Pewds approves of, giving it his highest rating yet - 5 Edgar Farts out of 10! This French fancy is perfect with Nutella, but would also work really well for any Peanut Butter or Marmite fans.
Even the set dressing to this sweet treat is seasonal AF. Check out Meredith's video for loads of other recipe ideas including Pumpkin Donuts and a Spiced Coffee thats driving us caffeine crazy!! Who knew you could make amazing Winter treats out of that stuff in your fruit bowl.
DRINKS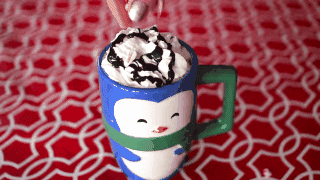 We want that penguin mug. We want it so badly. We also want all our drinks to be covered in crushed candy canes after watching this adorable Christmas recipe. Is it December yet? Oh and if you can't tell from the mouth watering GIF above, this delicious mocha is FILLED with chocolate syrup... Coffee goals!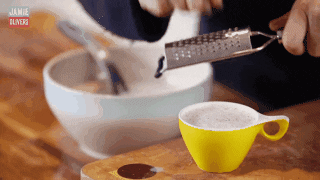 Why sit in your bedroom sipping your coffee like a normal person when tis the season to get drinking (responsibility ofc)! Lace your drinks with Rum and Bailey's until New Year's my darlings, no one is going to judge you. And sprinkle it all in Nutmeg because it's Christmas, why the heck not?!
WHEN YOU'RE HAVING TOO MUCH FESTIVE FUN AND ACCIDENTLY MAKE THE...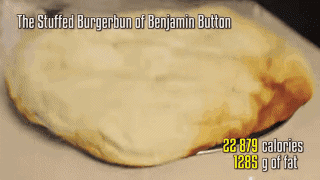 It happens to the best of us. You go down to McDonalds for a cheeky midnight snack and accidently come home with 85 cheeseburgers. What do you do with your army of fast food? Epic Meal Time have you covered with this budget busting 84 Cheeseburger Cheeseburger recipe. (The extra one is to eat on the drive home whilst you contemplate why your life choices...)
Let us know if you discover any secret seasonal recipes in your YouTube Subscriptions - there's 5 months to go until March and we're always hungry.