The YouTuber Merchandise Deals We NEED To See Happen
23 June 2016, 16:12 | Updated: 17 July 2017, 12:17
Number 6 would be incredible!
We've already been spoilt with some amazing YouTuber merchandise and products from Zoella Beauty to Sourced Box, we love being able to own items that our favorite vloggers have created. We would love to see more brands choosing to work with YouTubers to create something extra special for both fans of the YouTuber and the brand. With the likes of Ariana Grande having a collection with MAC cosmetics and Kylie and Kendall Jenner designing clothes with Topshop, we hope it won't be long until some of our favourite companies team up with top vloggers.
1. Zoella John Lewis Home Collection 
We would love too see so many different projects involving Zoe from designing Christmas cards for Paperchase, a clothing collection for Lazy Oaf or her own baking range but we have settled on creating homeware for British Department store chain John Lewis.
We can picture it now- pastel colours with copper accents and a seaside theme. John Lewis are currently working with Jim Chapman who has curated his favourite pieces from the store so we know John Lewis are seriously behind Team Internet.
2. Dan & Phil Sharpies 
In the past David Beckham has been the face of Sharpie pens and we think only two guys could match this sporting god - Dan and Phil of course! We already have a clear vision of what the campaign images would look like....
3. Air BnB Designed by Katie La Vie 
So imagine this, an Air BnB which has been given a makeover by one of the best interior design vloggers, Kate La Vie. Who wouldn't jump at the chance to stay in a Pinterest perfect destination designed by a YouTuber. We need to copyright this idea ASAP!
4. Tyler Oakley with his own L'Ireal hair dye collection 
Typically L'Oreal hair due products are fronted by female superstars such as Beyonce or Blake Lively. Why not mix it up a bit and have a male Internet superstar instead. Tyler would create an amazing pastel coloured hair dye range that we would for sure buy into.

5. InTheFrow as Columnist for  Elle Magazine 
In the past few years magazines have really started to back YouTubers with Glamour, Seventeen, Variety and Stylist have really supported the platform. Elle Magazine have shown respect to the YouTube community but wouldn't it be amazing if they went that step further and included InTheFrow as a columnist. We think Elle would love Victoria with her fashion PHD and classy style.
6. Jim Chapman as a Burberry model
We could easily picture Jim on a billboard in a Burberry trench coat. A true British gentleman known for his amazing style we can't believe this collaboration hasn't already happened. Burberry love championing up and coming cool individuals from indie musicians to actors hopefully one day it will be vloggers.
7. Miranda Sings MAC Collection  
MAC have collaborated with pretty much everyone from Barbie to Lady Gaga they have also shown they love having a sense of humour with their products as they teamed up with The Simpsons which resulted in a yellow lipgloss called 'Nacho Cheese'. We thing Miranda would be such a fun edition to the brand and if you haven't tried to recreate her signature red lip look then you're an actual fool.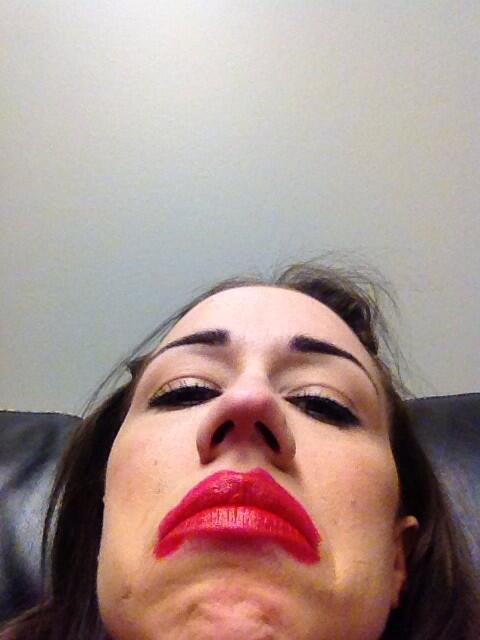 Which brand and YouTuber collabs would you love to happen?
Save
Save