6 Of The Strangest YouTuber Conspiracy Theories You've Never Heard Of
6 March 2017, 16:12 | Updated: 17 October 2017, 09:47
Are you a believer?
Everyone loves conspiracy theories, so instead of digging deep into conspiracies ON YouTube about random stuff... how about we look into some theories ABOUT YouTubers?! We've done some research and have discovered six of the best (and strangest) theories out there, so let us know in the comments below if you think they're true or not!
---
Rebecca Black's Friday is actually about the JFK assassination.
As well as being a certified banger, Rebecca Black's Friday may have a secret meaning behind it's lyrics. Some people believe that Rebecca's viral song is actually talking about JFK's assassination, and honestly, some of the references are wild. Let's start with the first of our conspiracy theories!
In the catchy bridge of the song, Rebecca sings the line "Kickin' in the front seat". When JFK was shot, the driver of his car was called Sam Kickin.
This one is fairly self-explanatory, but JFK was assassinated on a Friday... Yeah.
In the seconds following JFK's assassination, the Secret Service yelled to his wife Jackie to "get down, get down". This syncs with Rebecca's lyrics saying that you all need to "gotta get down on Friday".
On the morning of his death, JFK ordered a huge breakfast but the kitchen had ran out of food so he had to have cereal. You know the lyrics by now: "Gotta have my bowl, gotta have cereal".
And finally, JFK was shot before he was able to sign a bill for every public school to provide a bus for their students. In the music video, Rebecca is forced to get a lift with her friends to school because the school bus never turns up.
---
Trisha Paytas is a clone of Anna Nicole Smith.
Trish Paytas is a huge personality and character in the YouTube community, but there's some pretty strange conspiracy theories going around claiming that she's actually a clone of the late Anna Nicole Smith. The sex icon, who died aged 39 in 2007, allegedly died of an overdose but her details of her death were never truly revealed. Here's what we've found:
First things first, Trisha and Anna look incredibly similar. Most people say it's because Trisha paints herself that way, but there's only so much makeup can do...
Five years after Trisha was born, Anna was announced as Playboy Playmate of the Year, which caused her to push her career into modelling and acting. The theory is that Anna wanted to preserve her DNA in case something bad happened to her and thus... Trisha was born.
Okay, so cloning is crazy... but they could easily be distantly related.
---
Shane Dawson is Trisha Paytas' half brother. [debunked]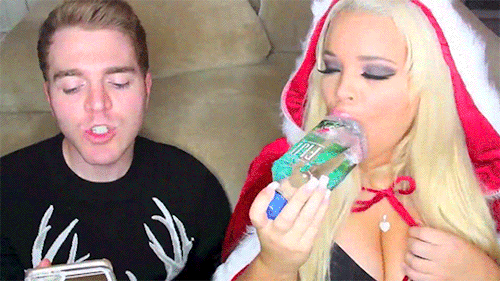 This has to be our favourite of all the conspiracy theories, because the thought of Shane and Trisha being related is a movement we totally support. There's a big timeline of events behind this theory, so let's try and get through it together. Oh, and before your heart gets too attached to this particular theory, Shane has since debunked it in one of his videos - sorry y'all!
Shane has been very open about the relationship and history he had with his parents, in particular about his parents divorcing.
Theories have been speculating that Shane's dad cheated on his mother... and Trisha is the love child of that affair.
Trisha was born only two months before Shane, so it's totally plausible that his dad's affair could have been happening around the time of his mother's pregnancy, hence why it was hidden from his family.
Shane has admitted that he has tried to get in contact with his dad, and it's possible that this is how he found out about his half-sister.
Trisha was a stripper before becoming a global YouTube star, so people believe Shane tried to help his new sister make a name for herself by collaborating on multiple videos on his hugely popular YouTube channel.
Further evidence of this comes from Trisha's song "Lost And Found" - is she referencing finding Shane as her brother?
Here are some of the lyrics: "Once upon a time I was a little girl who looked up but never found what should be mine. If I only knew I had him with me from Earth, oh he blessed me. Cause he put me on this Earth"
---
Prank Academy faked pranks for their YouTube Red show.
It's widely known now that people have been faking their YouTube pranks - it's common knowledge now. So the accusations of a YouTube Red show like Prank Academy would still be faking pranks with a huge production budget behind it is kinda unbelievable. But here are the facts:
Secret footage was taken of someone who claimed to have been on the show, playing a bodyguard with Lilly Singh.
They are said to have only been paid $180 for their appearance, and whilst they were there, they saw that the whole prank was staged.
You can see the footage here, and make up your mind for yourself.
---
Tai Lopez paid for his "Here In My Garage" video to go viral.
Can you remember the viral video of Tai Lopez saying that knowledge is the most important thing - even more important than his bajillion books and expensive car? Well, it's possible that the success of his viral video was totally planned and financially supported... by his own back pocket.
People believe Tai Lopez brought 16 million dollars worth of advertising space and views to help his video soar in popularity.
Not only did he have his video appear on other people's videos to boost reachability, but it was all done to give his own channel and his 67-step motivational plan more credibility. Would you have bought into it?!
---
Tana Mongeau is lying about her age. [debunked]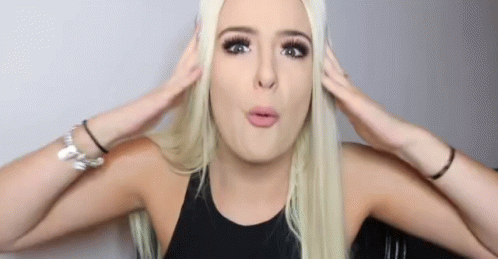 Again, this is another one of those conspiracy theories that has been debunked - but we want to share it anyway! Tana proved her real age by sharing pictures of her ID on social media to prove her age, but for a long time people thought she was lying about when she was born. The storytime YouTuber has been caught exaggerating stories from her life, but it looks like Tana really is being honest about her age!
Fans thought she was a few years older than she was claiming in her videos.
They felt she did this because she wanted to reach a younger audience who are deemed more active on YouTube. A younger creator = a younger audience.
Because she graduated an online school, and not with a class of students, her age could easily have been covered up or changed.
Before she turned 18, she would regularly attend raves and 18+ parties, claiming that she had "connections". This obviously made people question her legitimate age, in addition to the fact she would talk about working from 14-years-old. Again she had to prove this with a legit working permit.
---
Do you think we missed anything, or anyone important? Let us know your own conspiracy theories in the comments below!