Alfie Deyes Goes On This Morning To Promote New Book
24 March 2016, 14:12 | Updated: 17 October 2017, 09:40
Did you catch him on TV this morning?
In celebration of Alfie's brand new book, The Scrapbook of my Life, hitting bookshop shelves all across across the planet today, Mr YouTube took a trip to ITV Studios to have a chat with Phillip Schofield and Holly Willoughby on This Morning.
We watched the whole interview, including the parts when Alfie answered phone calls from fans and people eager to ask him some very important questions, and now we've picked out our favourite parts just for you.
Holly points out that Alfie officially has more subscribers than "New Zealand has people" - totally shocked us.
Phil says that Alfie's "first book topped the chart for 17 weeks despite having barely any words in it". Shadiest. Sentence. Ever?!
The Scrapbook of My Life features funny stories from Alfie's life pre-2009.
The book is an attempt to continue his parents tradition of documenting his entire life.
Alfie's feels as though he "probably encourages quite a lot of" the people who stalk him IRL by filming it all in his vlogs.
He has no clue on what he wants to do after his vlogging career, but he wants to make "sure I'm enjoying everything that I'm doing... making sure I take the right opportunities".
Alfie has no clue on what makes the perfect YouTuber, other than being "something unique, something particular" - sorry Phillip, no tips for you there!
Holly really doesn't want Alfie to "kill telly... I like telly".
If Alfie could be any animal in the world, he would be a panda - probably because there was a creepy animatronic one in the This Morning studios that day!
When Alfie eats bacon sandwiches, he cuts them in half to dip in both brown sauce and tomato ketchup - but if he had to choose one flavour, he'd go for brown sauce.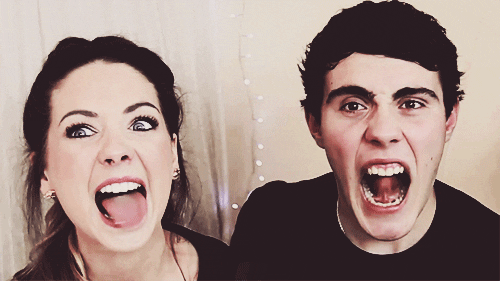 He says it's "really full on to live with Zoella and Nala", but it's nice because he can always use Zoe to help with his vlog lighting!
Alfie's dream collaboration is with the Queen! Do you think it could ever happen?
And finally, this is Alfie's most HATED picture of himself as a baby - on page 10 of his new book!
https://twitter.com/UsernameJemily/status/712963608691417088