YouTubers Show Us How To Get Ł100s Worth Of Beauty Products For Free
11 January 2017, 16:10 | Updated: 17 July 2017, 12:23
It involves literal trash.
We've sacrificed many things in the name of beauty- our life savings, a whole lot of time, literally the skin off our noses- but one thing we're yet to do is risk being eaten by rats whilst diving in a pile of actual trash. However, if the latest beauty vlogger trend has anything to do with it, we'll all soon be rummaging through the garbage.
Let us explain- a whole load of beauty YouTubers have been "dumpster diving" all in the name of finding beauty produts for free. If you're unsure what dumpster diving is, well, it's basically how it sounds. The concept lies in searching through the big bins outside restaurants and supermarkets for food they throw out.
The idea isn't to eat dirty food or scraps that people have left but packaged food which the companies have had to throw out due to a fault in the way it looks or it's past its "best buy" date.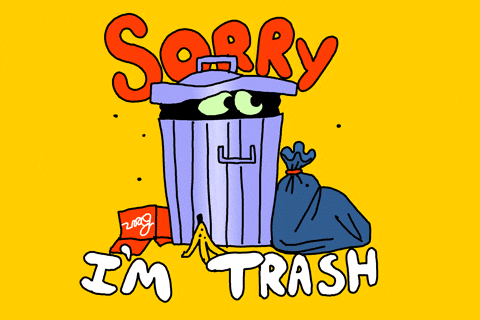 The laws around it are fishy, excuse the pun, but most people are in favour of it as it doesn't harm anyone.
In terms of beauty, people have got wind of the likes of US store Ulta and Sephora throwing out top brand beauty products which then get left in bags round the back of the store. More so in the US than the UK, makeup can be returned easily and these returns often end up in the trash. Not one to miss out on a beauty freebie, people have been taking to searching through the bags and finding some serious gems.
A quick look on YouTube shows people have been Beauty Dumpster Diving shows people have been doing it, mainly in the US, for around two years. And they're bagging seriously amazing products including Anastasia Glow Kits, Too Faced palettes, Real Techniques makeup brushes and Lorac Pro palettes.
Seriously.
Here are just a few examples of dumpster diving hauls!
Whilst we're seriously gripped watching these videos, we wouldn't encourage you to do it because it may well land you in trouble with the law. Bad times.
What do you think of dumpster diving? Harmless fun or something we should all stay clear of?
Save