Yes, There's About To Be A TomSka Song In "Just Dance 2018"
23 August 2017, 13:22 | Updated: 6 November 2017, 09:42
"Beep Beep, I'm A Sheep" is getting the dance routine treatment in an upcoming video game.
TomSka's "Beep Beep I'm A Sheep" has been announced as a playable song in "Just Dance 2018".
If you're deep in that YouTube life, you've probably found yourself at some point repeating the phrase "beep, beep, I'm a sheep, I said beep beep I'm a sheep" - even if you have no idea where it came from. The song - which comes from from TomSka's "asdfmovie10" - is so infuriatingly catchy, that "Just Dance 2018" decided to include it in their next release.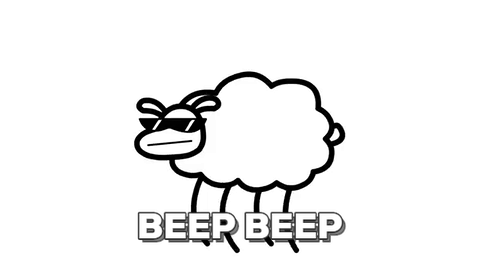 So what's "Just Dance 2018" and what is "Beep Beep I'm A Sheep" doing in it?
The motion capture game, which you win by repeating the dance moves that appear onscreen, has added the full remix of the song from TomSka, LilDeuceDeuce and BlackGryph0n to its playlist; and yes, there's dance moves.
So uh... https://t.co/yR7JqQrTIU

— TomSka (@thetomska) August 22, 2017
Watch a preview of the song in "Just Dance 2018" below.
Where did "Beep Beep I'm A Sheep" even come from?
Before its appearance in "asdfmovie10", the song lived as a running joke in TomSka's vlog series "Last Week". At 7:13 of the video below, Tom and the RocketJump crew start repeating the hook over and over again; but it's very likely that none of them were prepared for it to get out of hand in this way.
It's probably safe to say that "Just Dance" is a slightly cooler credit than the universally-hated "Emoji Movie", in which TomSka's "I Like Trains" music video also made a cameo. Yikes.
---
Also, have you heard? We have a new book!
'Vlogging 101: The Ultimate Guide to Becoming a YouTuber' is available now. So find out more in the video below!