Connor Franta Made The Cover Of World's Most Influential Magazine
19 August 2016, 09:52 | Updated: 17 July 2017, 12:19
Congratulations Connor!
One of our favourite things to do here at We The Unicorns is hunt down YouTubers making their way onto the covers of various magazines and feel our tiny little hearts overflow with pride - and it's just happened again! In a revelatory tweet last night, Connor Franta announced to all his followers that he would be the September cover star of Entrepreneur, a magazine described as being the "premier source for everything small business".
Love and adoration poured in for Connor from his audience and a huge collection of YouTubers, including Tyler Oakley, Ricky Dillon, Marcus Butler, Andrea Russett and Tanya Burr. Our favourite thing from the whole cover is that sneaky little intro... "When your teenage daughter steals this magazine, you'll know the power of Connor Franta". Yup, they nailed it.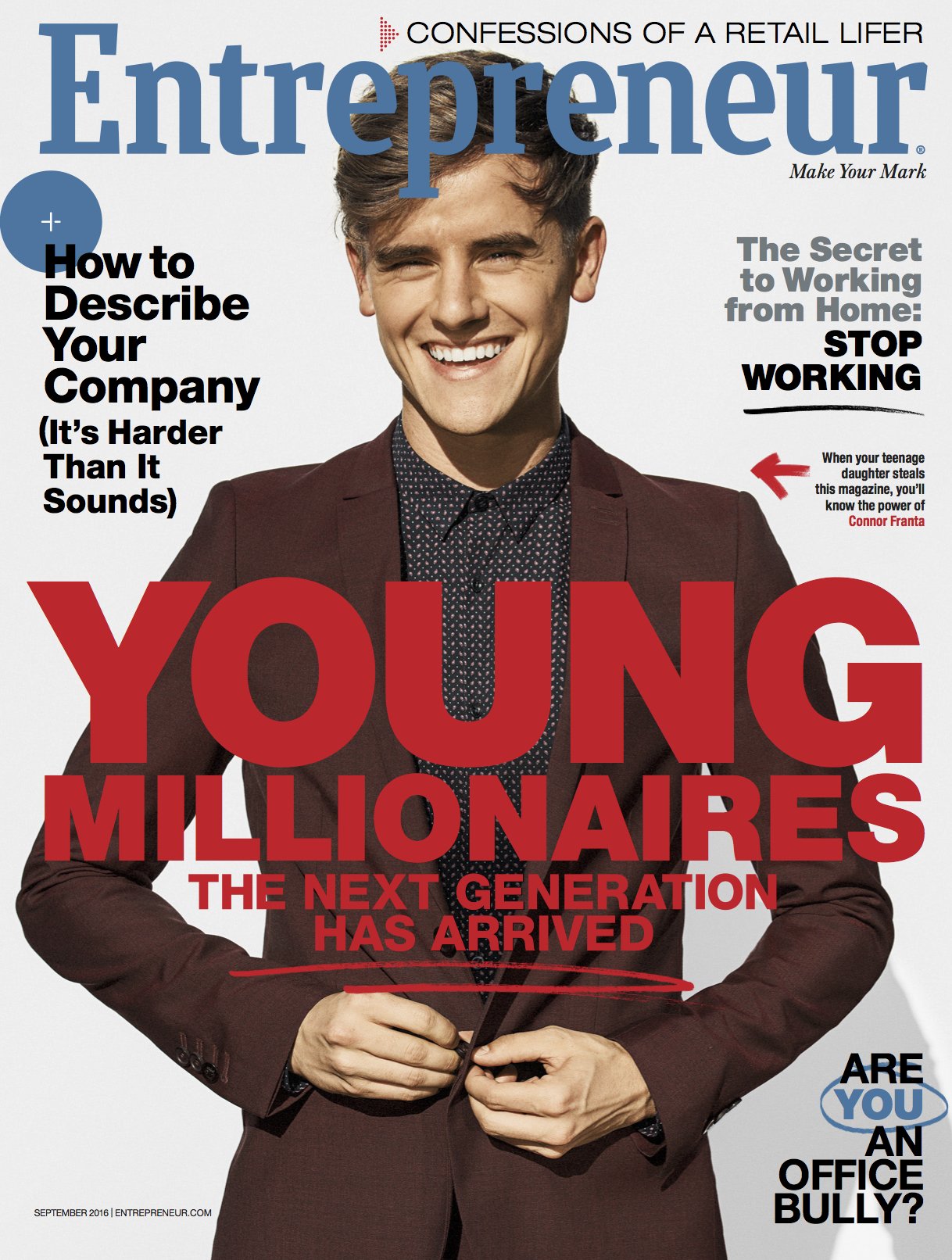 In the following tweets, Franta talks about how #blessed he is to be in such a fortunate position, and it's all thanks to his fans; "This is a dream and I am completely beside myself... It blows my mind that I was studying business and art in school and just 4 years later I've managed to make it my entire life. I did that... I get to wake up and do what I do every single day all because of you guys and I seriously cannot thank you enough for that". Oh Connor, we're gonna cry!
For those people who can't wait to pick up the issue or simply don't know how to, Entrepreneur currently has a sneak preview of their interview with Connor up the site right now in which they discuss everything from VidCon, Common Culture and even the making of his first video. In the article, he also discusses his long-term plans for when his YouTube career is over and people don't recognise his face anymore, which is honestly too heart-breaking.
[Source: Entrepreneur]
---
If you want to know what else YouTubers have been up to over the last seven days, make sure you subscribe to our YouTube channel and watch the most informative web series on the entire Internet - SLAY or NAY!