Sorry YouTube, Facebook Is The King Of Live Video: And This Proves It
18 January 2017, 17:11 | Updated: 17 July 2017, 12:23
Facebook Live video is currently dominating its competitors in views, according to a new study - but can YouTube take back its crown?
Live video on the internet is a tricky beast. Over the years, YouTube has risen as the dominating video service across the internet; and creators have always been searching for a live alternative to match. But it's only in the past couple of years that social media in general has put a lot of stake into live video; and Facebook Live is coming out on top. Choose your reaction appropriately.
Here's the boring statistics bit:
Earlier in 2016, a study undertaken by UBS Evidence Lab asked a focused group of internet users about where they had watched live video.
21% of them had watched live video on YouTube; but Facebook Live only came in at 14%, tying with Snapchat (and other apps like Meerkat and Periscope even lower down).
However, a recent updated version of that same study shared by eMarketer reveals that Facebook is on the up; and Facebook now has 17% of the share of live audiences over YouTube's 16%.
So it's close, but there's a level of growth over the past few months that suggests Facebook is quickly becoming the dominant home of live video online.
Well done for getting through that. Here's a motivational Tyler Oakley gif.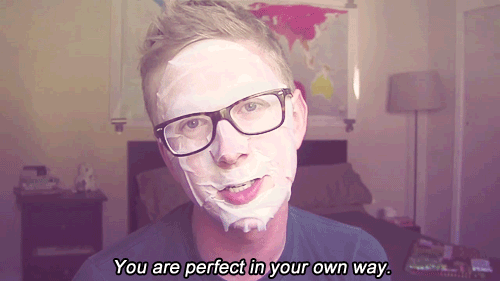 So what does this mean? Well, with Facebook being a major social hub for people, live video is definitely going to be watched there more often for now. But with YouTube taking major steps to make live video a bigger part of their site, and the upcoming "Community" feature for creators, who knows? We could see things shift back to Youtube in the future...
Don't forget: We do a Facebook Live (almost) every Friday afternoon over on our Facebook page!