UK Government Just Gave YouTubers A Much Needed Break
18 March 2016, 10:47 | Updated: 17 July 2017, 12:14
Everyone likes having more money in the bank!
Over the past couple of days, the UK Government have unveiled their new 2016 Budget plans which includes a lovely little helping hand for YouTubers, bloggers and basically anyone defined as an online "micro entrepreneur". The plan will be publicly implemented in April 2017 with the Chancellor of the Exchequer George Osborne already calling it "a tax break for the digital age".
To put it in simple terms, starting next year, anybody selling products or merchandise online (this is where YouTubers come in) will have a tax-free allowance of Ł1,000 over platforms such as eBay or Etsy. Therefore, people who make a living by selling products online will not have to pay any taxes or fill out forms for the first Ł1,000 of income made from these services. You all with me? Okay good, there's more.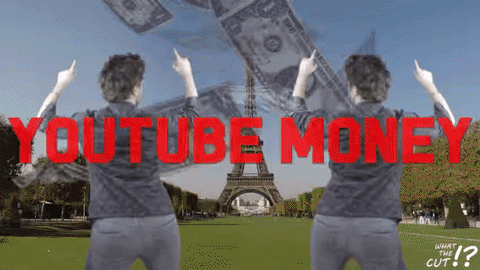 The official 2016 Budget Document states that "the rapid growth of the digital and sharing economy means it is becoming easier for more and more people to become 'micro-entrepreneurs'. However, for those making only small amounts of income from trading or property, the current text rules can seem daunting or complex". Another scheme is mentioned here in regards to "property" tax breaks, and they mean that another Ł1,000 allowance is being made for people who rent their home on websites such as Airbnb in the hopes it will help around 500,000 people from the tax breaks in total.
This essentially means that YouTubers selling merchandise online will be entitled to Ł1,000 of tax-free income a year, and when they start earning over that amount they can simply deduct the allowance instead of going down the old complicated route that, honestly, I just can't be bothered to explain. The schemes have been called the world's first tax breaks for people making a living in the "sharing economy" - a peer-to-peer-based sharing of goods and services without the middleman.
If you're keen to read the whole 2016 Budget document to see how YouTubers can benefit from this break, you can find it all on the official GOV.UK website right HERE.