Here's How To Unlock Facebook's New 'Pride Flag' React
12 June 2017, 09:24 | Updated: 17 October 2017, 09:47
You may have noticed a new pride flag react appearing on Facebook posts. Here's how to unlock it for yourself, so you can show your pride this June
To celebrate Pride Month (and a very happy Pride Month to you), Facebook has introduced a brand new 'react', based around the pride flag designed by Gilbert Baker in the 70s. The new react means you can wear your pride in all things LBGTQ+, whether you be a member of the community or simply an ally - and gives you a nice new multicoloured way to engage with Facebook posts. The react is already being used to troll homophobic public figures, like American Senate hopeful Judge Roy Moore, who is known for having homophobic views.
---
Here's how to get it
It's very simple. If you haven't already got access to the react, simply head over to the LGBTQ@Facebook page, like the page and boom! The react will be available to you. It's beyond easy. Facebook stated that 'we're celebrating love and diversity this Pride by giving you a special reaction to use during Pride Month.' The keen-eyed among you will read between the lines there and see that the react will only be around for the duration of Pride Month - so make sure to grab it while you can!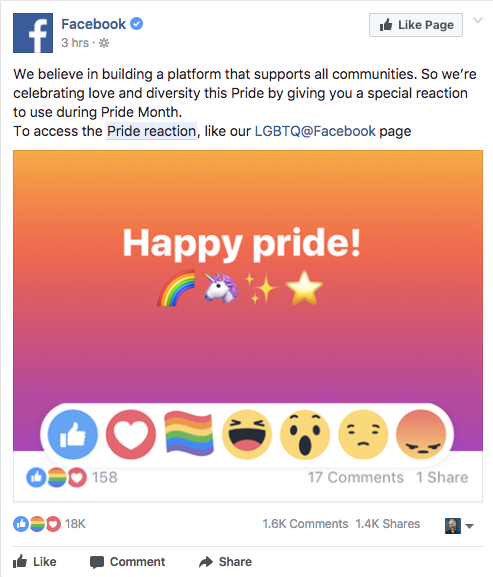 ---
And don't forget to check out the latest episode of our show YouTuber News: