India Have Their Own Sam Pepper, And They Don't Know How To Arrest Him
11 January 2017, 10:50 | Updated: 17 July 2017, 12:23
This is truly shocking.
One YouTuber in India has faced severe public backlash after posting a "prank" video of himself assaulting women in public and running away without their consent. Whilst the offensive video has now been removed from YouTube, Indian police are still trying to figure out how to arrest the YouTuber since none of the victims have lodged a formal complaint.
Sumit Verma, an Indian prank YouTuber with over 150,000 subscribers, uploaded the "Funniest Indian YouTube Prank of 2017" to his channel earlier this week, hoping to get some decent views. Instead, based on the content in the "prank", Verma is now being investigated by the Delhi Police for his "immature and nasty video" where he's seen kissing women without their permission.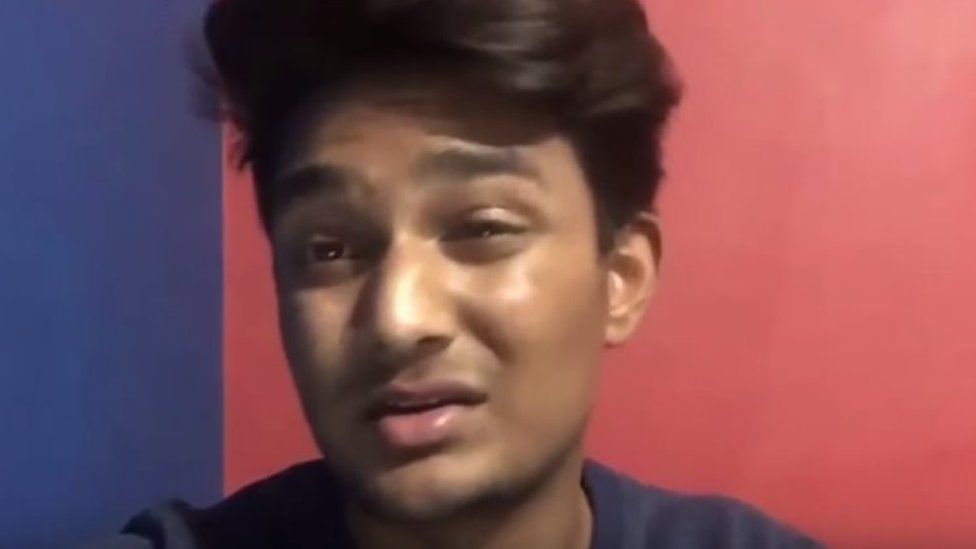 Verma has since apologised for the video, claiming that it was purely made for "entertainment and had no intention of hurting anybody", but the Delhi Police are not convinced. Police spokesperson Dependra Pathak said that, "The video has come to Delhi Police's notice through media. We have started the initial technical inquiry", however now they're having to seek legal advice to understand how the case needs to be registered as none of the women have actually filed a complaint against their attack.
Dependra goes on to explain that there are three possible scenarios they need to consider when analysing the video, and figuring out how to charge Verma:
"Vera kissed unsuspecting women against their will, which would attract criminal proceedings,
Vera and the women were acquaintances. He kissed them with their permission, which he could have sought off screen,
Vera and the women staged the prank to get hits on social media, in which case it could be seen as encouraging others to emulate the act"
In response to the Police investigation, Twitter has been #CrazySumit trending as other people display their shock at Verma's antics. Most of the conversation surrounds Verma's "disgusting example" of how Indian men behave, especially at a time when there are reports are mass molestation in the southern city of Bangalore on New Year's Eve.
https://twitter.com/psychology_work/status/818437168666464257
There is no word yet on what will be happening to Verma, and we will be keeping this story updated - but it's important to note that since the Delhi Police began probing his channel, Verma has deleted the following videos:
"Seducing Girl Prank on Dad"
"Peeing on People Prank"
"Seducing Girl in Washroom Prank"
"Sex with Girlfriend Prank on Mom"
Let us know what you think about Verma and the way the Police in India are handling the investigation.