JackSepticEye Is Getting A Disney Channel TV Show!
16 June 2017, 10:06 | Updated: 17 October 2017, 09:47
Jack is finally getting the TV treatment in this newly announced show from Disney, set to premiere on Disney XD this year
Disney have teamed up with a whole bunch of YouTubers, including Seán McLoughlin himself, on a series of brand new shows for its channel Disney XD. Rocketjump's Jimmy Wong and Meghan 'Strawburry17' Camarena, MatPat, Joey Graceffa, sWooZie and Parker 'ParkerGames' Coppins are just some of the YouTubers who will be featured in a slate of brand new YouTube-focused content coming to XD. But you came here for Jack news! And Jack news we shall deliver, right after this GIF:
---
What's Jack doing then?
When of the new series that Disney is producing is called Polaris: Player Select, an insanely badly named show which shows  'greatest hits' compilations from popular YouTubers. Jacksepticeye will be one of the YouTubers who will have his greatest gaming moments on show for TV audiences to enjoy. Other gamers who will be featured include Luzugames, LordMinion777, and LDShadowLady. Exciting! When more details are revealed, we will be the first to let you know.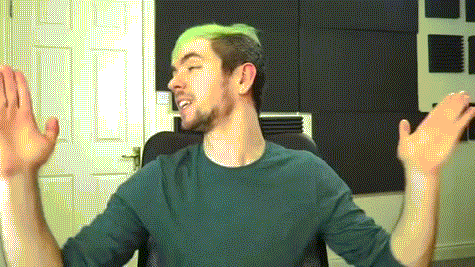 ---
When will it air?
The series will premiere on Saturday July 15th, and will run from 9:00 p.m. to 3:00 a.m. ET. It is not clear if a UK broadcast will happen on the same date, but will update this article when more information becomes available.
---
While you wait for the show, you can pass the time by watching the latest episode of our show YouTuber News: