JackSepticEye Claims "Views Are Down 40%"; YouTube Responds
6 December 2016, 12:48 | Updated: 17 July 2017, 12:22
Is this the answer we've been waiting for?
If you hadn't already noticed, a lot of YouTube creators are incredibly upset/confused/angry at the moment. It's kind of unexplainable right now, but there seems to be a wave of algorithm changes from inside YouTube itself, which means creators are taking drastic hits on their video views and subscriber counts. But, after weeks of conflict, is there an end in sight? YouTube finally responds.
Before we get onto YouTube's response, lets just talk about this video JackSepticEye shared on his channel a few days back. Not only does it accurately sum up the sentiments of every single YouTuber on the platform, but Jack speaks so candidly on how he runs his channel that we feel every aspiring YouTuber needs to hear what he has to say. After starting off the video by announcing that "YouTube is back at it again with the broke f*cking website", Jack them makes some solid points about why viewer patterns are changing on the site.
You can watch Jack's full stream of consciousness right here.
Jack discusses how channels now seem to be focusing on raising engagement through "begging for likes" and using "awful clickbait". He points out that he likes to do things by the book on his channel, and makes sure none of his titles are misleading and always contain the name of the game he's playing. He does this because he "couldn't care less if [his] videos [are] number one on the trending tab", but he's concerned that "for smaller creators, it's going to become increasingly more difficult to make a name for yourself on YouTube legitimately".
In a (terrible) article about PewDiePie on The Independent, apparently YouTube (a website which typically hasn't been speaking out about these complaints) has given a statement about the "decreases in creators subscriber numbers beyond what routinely happens". It goes as follows:
"Some creators have expressed concerns around a drop in their subscriber numbers. We've done an extensive review and found there have been no decreases in creators subscriber numbers beyond what normally happens when viewers either unsubscribe from a creator's channel or when YouTube removes spammed subscribers. We do the latter to ensure that all creator subscriber numbers are accurate."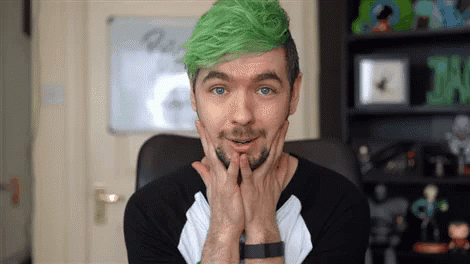 So is that it? Do we have the final word on the matter now that YouTube finally responds? We'll be keeping an eye on the conversation and letting you know if there's anymore updates.