James Corden's Next Interview Will Be YouTuber-Crazy
11 August 2015, 17:33 | Updated: 17 July 2017, 12:11
James Corden has brought a lot of changes to The Late Late Show since he took over for Craig Ferguson - and he's about to try something completely different with a lot of our YouTube faves.
To get in on the celebrations of the site's 10th anniversary this year, James is taking the show to the YouTube Space in LA for an episode jam-packed with YouTuber goodness. He will be interviewing plenty of our favourite creators including Jenna Marbles, the team behind Epic Rap Battles, the Slo-Mo Guys, and of course - Tyler Oakley.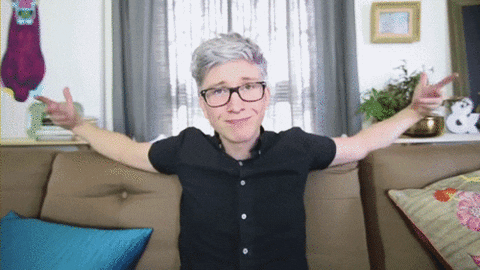 "We are so excited to film The Late Late Show from YouTube Space LA, home to some of the most innovative and popular creators," said Ben Winston, the show's exec producer. "YouTube has become a big part of the late night television experience, and we are delighted to celebrate their 10-year anniversary this way. The show will be packed full of surprises, games and music – all with a YouTube twist."
We can only imagine what James will get up to with his YouTube guest stars, but we can be sure that they'll be giving him a run for his money when the episode airs on August 21st!