Shockingly, Jeffree Star Is The Most Popular Beauty YouTuber Ever
14 September 2016, 11:37 | Updated: 17 July 2017, 12:20
The stats prove it's true!
Thanks to websites such as SocialBlade, it's now easier than ever to check out the rankings of all your favourite YouTubers - according to views, subscribers and something they call an "SB Score". Well, using this complicated system, one blog was able to determine who the most popular beauty YouTubers of 2016 are... and unfortunately Jeffree Star is number one.
Back in 2015, a similar list was made that (thankfully) Jeffree Star was no where near the top on, but what's most surprising is that barely any of the "most popular" beauty YouTubers from 2015 actually made the cut in 2016. As the list is curated based on "total view count, subscribers, influence, other social media and revenue", it's entirely possible that the genre of beauty on YouTube is in a constant state of flux.
Before the top YouTubers were revealed, the blog goes into more detail about how the creators were selected - "The people on this list are exclusively make-up/beauty gurus... I cut out people who make one beauty vid every now and then". So, let's find out who's dominating beauty YouTube in 2016:
10) Laura Lee (102m views)
9) Tina Young (58m views)
8) Marilee (190m views)
7) Zoella (820m views)
6) Wengie (122m views)
5) Glamlifeguru (299m views)
4) Promise Phan (1b views)
3) Grav3yardgirl (1.2b views)
2) NikkieTutorials (336m views)
1) Jeffree Star (189m views)
Creators just missing out on the Top 10 are Kathleen Lights, PatrickStarr and last year's winner, Michelle Phan, but other creators such as Ingrid Nilsen and Kandee Johnson who placed highly last year weren't even close! Could it be that all the Jeffree Star/Kat Von D sky rocketed his brand even further?!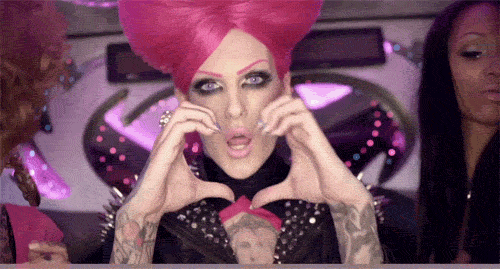 Do you believe Jeffree Star deserves to be the most popular beauty YouTuber of 2016? Let us know in the comments below, and even suggest who you want to see crowned!