This Is How Much Money Instagram Influencers Make Per Post (Hint: It's A Lot)
22 September 2017, 12:01 | Updated: 6 November 2017, 09:42
The amount of money that social media influencers are paid - per post - is at least ten times higher than you thought it was. It's nuts.
A study by influencer marketing company Whosay has revealed how much Instragram Influencers typically make and - hooboy - it's not a small amount.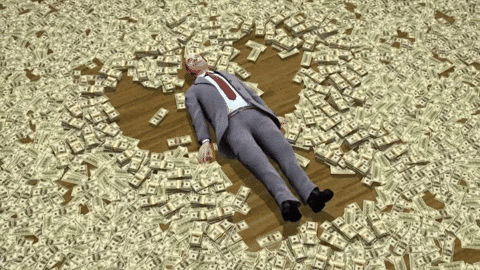 ---
Who are these influencers?
According to a report from Recode Whosay, citing data 130 campaigns has identified five different categories of social media star and can point to the average amount of money being made by each tier, per post. Let's take a look:
Tier 1 (known as 'Icons') have a median of 7.4 million followers,
Tier 2 ('Trailblazers'), have on average 2.8 million followers
Tier 3 ('Influencers') have on average 853,000 followers
Tier 4 ('Micro Influencers') have around 221,000 followers.
Tier 5  ('Super Micro Influencers') — have on average 50,000 followers across all platforms.
Tier 1 is made up of big name celebrities like DJ Khaled, while tiers 2 and 3 are more of your traditional 'influencer' types (like Brittany Furlan).
---
How much do they make per post?
Hold onto your hats folks (nice hats, by the way), cos whatever you thought influencers were paid by post was wrong, it's definitely at least ten times that number. Here's the kind of dough people are pulling in per post:
Tier 1 - $21,500
Tier 2 - $32,400
Tier 3 - $25,700
Tier 4 - $8,400
Tier 5 - $1,500
You'll notice that Tier 2 makes more money on average than Tier 1, despite Tier 1 people being more famous. This is because Tier 1 people tend to be more famous, but less influential (they care less about the Instagram hustle). It's also because they're already rich, so are happy to work for slightly less (they don't really need the money).