A Game About YouTubers Beating The Crap Outta Each Other Is Here
28 February 2017, 12:10 | Updated: 17 July 2017, 12:24
Make sure you go and support it!
About a month ago we covered a game on We The Unicorns that looked so freaking good we (admittedly) got a little bit over excited. Well, the game is now getting closer to launch and can now be found on Steam Greenlight - and all it needs now is you! By heading over to the official support page, you can up-vote the game and leave a nice comment, because it turns out that's the only way to make this game about YouTubers punching the crap outta each other a beautiful reality.
The game, called Subscribe & Punch!, is a "fast and easy-to-play versus fighting game which takes its inspiration on the wacky YouTubers universe" [sic]. Using the likeness of some of the most famous gaming YouTubers on the planet (known in this game as "Poodiepie", "ToastyKen" and "Jackaboy"), fans will now be able to beat up their favourite YouTubers in this colourful and unique indie title.
The game's first trailer has been uploaded to YouTube, in which you can see PewDiePie beat the crap outta, well, PewDiePie.
The game was posted to Steam's Greenlight program only two days ago and has since received over 100 comments in support of its hopeful release. However, whilst the game is featured on the digital distribution website, Steam will not be fully releasing the game until it reaches an appropriate level of support - so the developers do need YOU to comment and share the page with your friends to help raise awareness.
Oh, and don't worry about putting any money on the table right now because "the full game won't be released before 2018". Good news though; the 10-man team behind the game are "going to release a free public local multiplayer demo in a few months with two characters and two stages", so you'll be beating up the likes of PewDiePie and JackSepticEye in no time at all! Keep your eyes peeled on their website for further updates on this demo.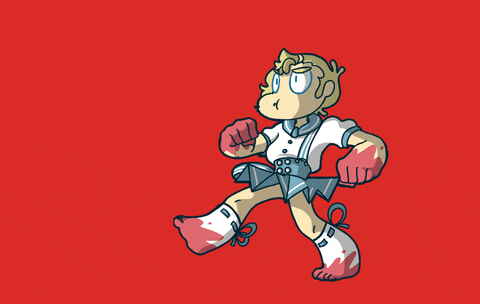 Will you be checking the game out? Make sure you let us know in the comments below and follow Subscribe & Punch! on Twitter to stay up-to-date with more news and announcements.