You Can Now Watch YouTube With Friends MILES Away At The Same Time
14 March 2017, 11:53 | Updated: 6 November 2017, 09:40
WE NEED THIS.
By 2017, watching YouTube has becoming less of a subculture and more of a genuine form of social and popular entertainment. we've known people host parties just to gather around they laptop and watch new videos from their favourite creators. So imagine our excitement when we saw that an app was coming out that meant you could have a YouTube party with friends miles across the globe.
The app, which is called Uptime, is an exclusive platform that allows users to sign in with their Google account and invite friends to watch and react to YouTube videos in real time. Unfortunately, it's only available for iOS users at the moment (and we can't seem to find it on the UK App Store), but plans seem to roll the app out across the world after beta testing is completed.
Here's an intro video to the app designed to friends miles apart together to enjoy YouTube together.
Say hello to #Uptime! Share and watch videos together. Download now from the App Store https://t.co/Bwo7e4xCgy.
Use invite code: PIZZA pic.twitter.com/w9MzqwCibi

— Uptime (@uptimeApp) March 11, 2017
One of our favourite features of the app is that, once you've signed in, your profile picture actually travels around the screen as a progress bar the more you watch a video. You'll also be able to see your friends progress through videos, and see that reactions and comments even after they've finished watching the video.
Unfortunately, as the app is focused on social media sharing, users will not be able to private message, livestream or upload content within Uptime - but y'know you can just use the IRL YouTube website for that, so who cares! It seems to function very much like the increasingly popular Facebook Live style of reactionary content, so its exciting to see YouTube move into this realm of content sharing.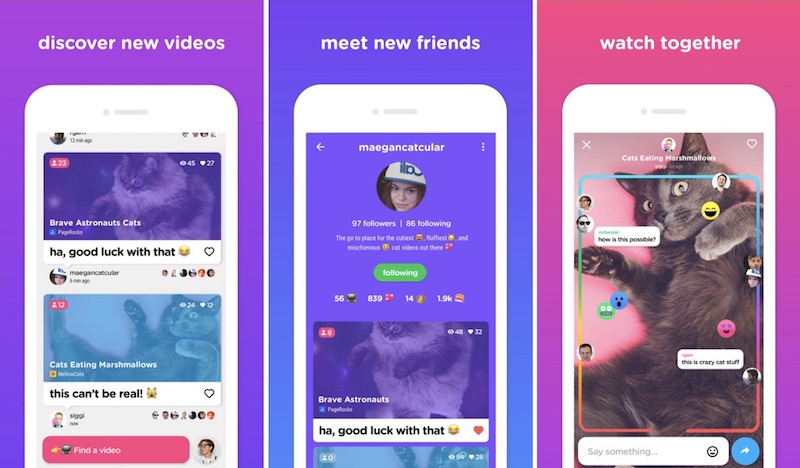 Will you be using this app? Let us know in the comments below who your favourite YouTuber is and whether we should come watch them with you!
Save