Here's How You Can FINALLY Experience VidCon Without A Ticket
9 June 2016, 12:23 | Updated: 17 July 2017, 12:16
Didn't get a ticket to the biggest video event in the world? VidCon Live is here to save you from the major FOMO!
VidCon has become a defining event on the calendar of not just every YouTuber, but thousands of their fans. And now that this year's event in Anaheim, California is only a couple of weeks away, those who are missing out yet again are preparing for another long, long weekend of FOMO.
But for the first time, the convention is opening its doors to non-attending fans and creators all over the world - with VidCon Live, on YouTube, for the full three days of the event!
"Recognizing that not all online video enthusiasts have the means or time to travel to the annual conference, now anyone can watch portions of the event live," reads a statement from VidCon in the official announcement. As the event's title sponsor, the livestream will be hosted on YouTube, and will also be available to view on VidCon's website during the weekend.
While VidCon's agenda is absolutely jam-packed all weekend, the livestream will offer condensed coverage of events from all of VidCon's nine stages - all hosted by SourceFed's Elliott Morgan and one of our faves, Kingsley!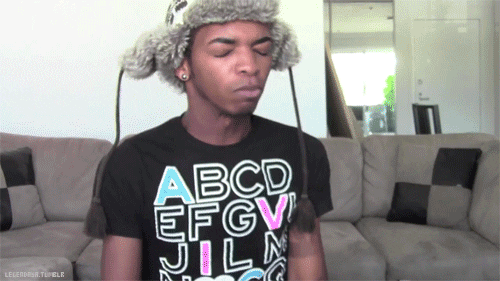 "I'm so honored to be hosting VidCon's first ever livestream," says Kingsley. "We can bring all of the excitement back to the platform that helped us get here and share it with the community that helped us grow!"
Highlights of VidCon Live will include such coverage as:
The YouTube Keynote with Susan Wojcicki, CEO of YouTube
The Creator Track Keynote, in which many names from the YouTuber community will kick off the panel programming for attendees on the Creator track
#GirlLove on YouTube, a panel inspired by Lilly Singh's #GirlLove campaign - featuring herself, Rosanna Pansino, Cassey Ho (Blogilates), and Lindsey Stirling.
The VidCon Variety Show: Hosted by Kingsley & Miles Jai, the mainstage show will feature John and Hank Green, Thirst Project, Anna Akana, 10 Second Songs, GloZell, Jack Douglass, Louis Cole, Issa, and Gigi Gorgeous
Exclusive live Q&As; with Connor Franta, SMOSH, SourceFed and more!
---
You can follow all our VidCon coverage on the site's VidCon tag; we'll also be at the event so keep an eye on our social channels for our coverage of the event!