Vine Stars Offered A Crazy Last Ditch Deal To Save Vine - They Refused
31 October 2016, 17:28 | Updated: 17 July 2017, 12:21
Details have emerged of the last-ditch attempt by top Viners to try and help the dying video app
About a year ago, twenty or so top Viners convened a meeting with a high ranking member of the Vine team to try and stop the app from dying, according to a recent story by Mic. The group was made up of some of the most popular Viners on the app, including Marcus Johns, King Bach, Amanda Cerny, Piques and many more - and they had a hell of an offer in hand.
The group set out a proposal: Vine would pay each of them $1.2 million and implement broad changes across the app (more on that in a second) - and in return the group would produce 12 pieces of content a month (that's three videos a week). The group argued that this guaranteed influx of Vines from top Viners could be enough to revitalise the service. However, if Vine rejected their deal - they would all walk away from Vine permanently - which, as we reported in May, many other Viners had done already.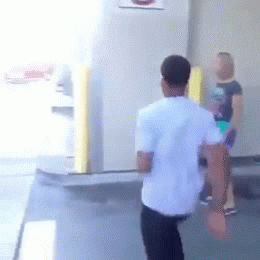 Aside from the money, the Vine stars also demanded that a host of changes be implemented, including a crackdown on abusive comments on the app, better editing capabilities for videos and little things like the ability to post links in the captions of vines. They assumed these changes would be relatively easy to introduce, but in the end they never materialised.
It may seem like an insane proposal, at least in terms of the huge amounts of money involved,  but in context it does make sense. At the time, Vine was already losing users and Viners at an extraordinary rate - and the collective social power of the group of 20 or so Viners was/ is pretty damn substantial. That being said, for an app whose parent company (Twitter) is currently making a concerted effort to lower costs, the prospect of handing out over $20 million dollars may have seemed somewhat daunting.