YouTuber ARRESTED After Stupidly Climbing The Hollywood Sign
26 May 2016, 11:49 | Updated: 17 July 2017, 12:16
His most reckless stunt yet.
YouTube pranksters are quickly becoming known for doing some questionable things; be it bomb hoaxes or drive-by shootings. However, with five members of Trollstation currently facing jail time, it looks like ANOTHER YouTube prankster will be joining them behind bars after climbing the famous 45ft Hollywood sign and waving around a flag.
Vitaly Zdorovetskiy has already been in trouble in the USA based on the last time he decided it would be a great idea to play a bomb hoax prank on the Florida locals. Back for 2016, Vitaly teased a "huge stunt" was being filmed this week, which eventually turned out to be himself, covered head-to-toe in camouflage, climbing one of the most iconic and famous American landmarks in the world - the Hollywood D! You can see his preview tweet below, which is currently received a large amount of media attention.
The stunt, which is believed to be a part of an upcoming film, was brought to the attention of local TV stations such as KTLA who first reported on his identity. When the Los Angeles Police Department made it to the scene, Vitaly was coaxed down from the Hollywood sign and put into custody at 6.40pm on Wednesday the 27th of May. Variety, who also reported on the story, predicted that he was facing, "at a minimum, a misdemeanour trespassing fine of $1,000 and six months in county jail". 
Just before Vitaly climbed up the sign, a young fan was lucky enough to bump into him in the area. Not only was he able to grab a selfie with the YouTube prankster, but he also filmed a Snapchat video asking him was he was about to do; "The D is going under me". You can see the official images of Vitaly's stunt just below, including the "I'M BACK" flag he waved when he reached the top, but it really begs the question as to where all the park rangers and LAPD officers were who are meant to protect the sign from things like this?!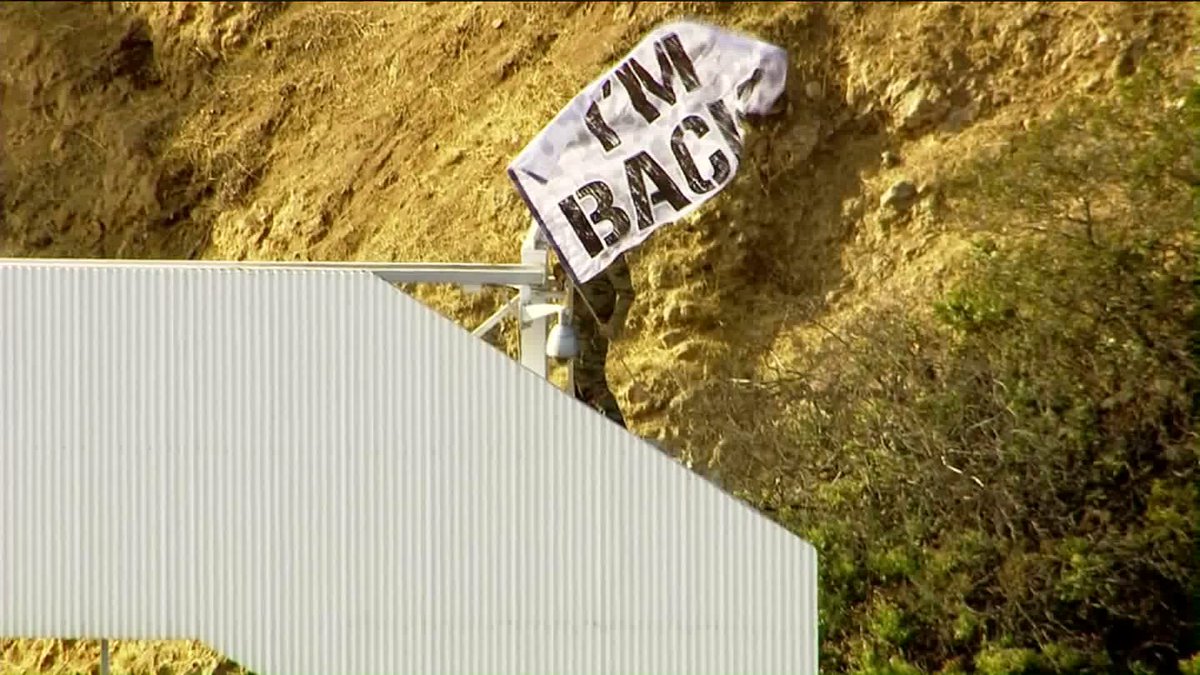 What do you think about Vitaly's controversial stunt? Hilarious or absolutely ridiculous? Let us know in the comments below and while you're making your mind up, why not check out our latest SLAY or NAY video! Find out what all the current YouTube news and gossip is from the past seven days.