Vlogging 101: Our Brand New Book Will Teach You How To Become A YouTuber!
31 July 2017, 16:10 | Updated: 6 November 2017, 09:41
The official "Vlogging 101" book from We The Unicorns is coming!
So "Vlogging 101" has become one of our favourite things to do on We The Unicorns; because imparting some major YouTube know-how to aspiring vloggers everywhere brings us such joy (and makes us feel smart).
So much so, that it couldn't just be a video series any longer. No sir, it's time to expand into something every YouTube fan should be familiar with; a beautiful tie-in book.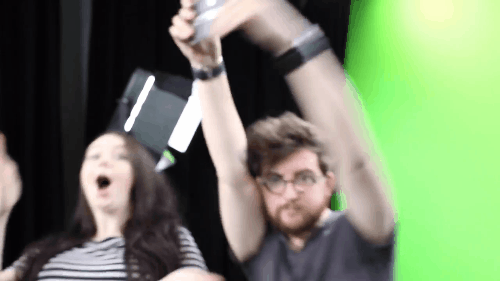 Introducing "Vlogging 101: The Ultimate Guide To Becoming A YouTuber"!
As the second of our official book releases, this one aims to be a catch-all reference for everything you need on your journey to starting a YouTube channel. Everything from setting up, to picking a channel name, to changing your whole YouTube identity further down the road; it's all here in a handy page-turner. And you don't have to wait long to get your hands on one - because it will be available on Amazon from August 10th.
Check out the announcement video below!
"Vlogging 101: The Ultimate Guide To Becoming A YouTuber" is available for pre-order now!