YouTube's DM Feature Is Finally Here - Everything You Need To Know
8 August 2017, 14:38 | Updated: 6 November 2017, 09:42
Will this turn the site into the social network it has always dreamed of?
After over 6 months of waiting, the rest of the world is finally getting a cool new YouTube feature. Because after extensive testing in Canada and Latin America, YouTube's in-app video sharing/DM feature is finally rolling out across the world.
The onsite private messaging system YouTube previously had in place was abandoned a few years ago; but since then, they've struggled to keep people on the app when it comes to communicating and sharing videos with their friends and contacts. However, this new feature aims to bridge the gap between YouTube viewers and the things they want to share.
"We've been experimenting with a better way to share videos on YouTube since last year," explains YouTube in a blog post. "Starting today, you can share videos with your friends and family directly on YouTube."
So what does the DM feature do?
Essentially, it works like every direct messenger on every other platform; though its primary focus is for sharing videos. Users can start a chat/group amongst their contacts on YouTube and share videos with ease.
Who can I talk to on it?
In theory, anyone in your Contacts who has connected their Google account to their phone number. This means you can't easily drop a DM to your favourite YouTuber; but regardless, when you send an invite, the other person has to accept before you can begin sharing.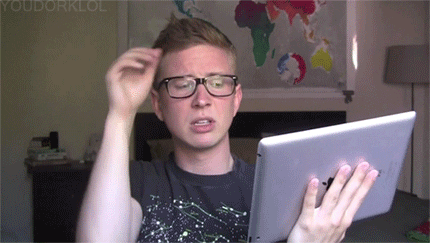 Why do YouTube have this now?
With other social platforms offering less and less support for YouTube videos in favour of their own, the site has taken a few more steps to turn themselves into a bit of a social network. YouTube started testing the Community tab on certain channels, and this messenger is the next step in keeping people on the app instead of sharing externally.
When is it out?
Now! Check your YouTube app on your phone under the "Activity" tab and you'll see where to go from there. It is still an app-only feature at the moment; but hopefully YouTube will expand the feature to desktop soon.
---
Also, have you heard? We have a new book!
'Vlogging 101: The Ultimate Guide to Becoming a YouTuber' is coming out on 10th August; and is available for preorder now. So find out more in the video below!