Here's Everything You Need To Know About YouTube's Paid Subscription Service
28 September 2015, 15:24 | Updated: 17 July 2017, 12:11
In case you missed the buzz earlier this year, YouTube got a lot of its creators talking about the possibility of a paid subscription model, following an email prompting them to accept YouTube's new terms of service. Now, this seems to be more of a certainty, after the site recently published an updated FAQ on the upcoming change.
YouTubers who are a part of Google's Adsense Partner program have been given the brief on a new "ad-free experience", in which users can pay a monthly subscription fee for a YouTube that's free of pre-rolls, pop-ups and any other ads that might annoy or offend them. But what does this mean for the future of content on YouTube? We break down the build-up into its good points, and some of the bad:
THE GOOD:
No ads, obviously
We get it: ads can be annoying. Pre-rolls that can't be skipped, animated flash ads that slow down your computer, or even just ads for products you actively dislike. With a yet-to-be-determined monthly fee, users can experience a YouTube that's full of nothing but the videos.
More benefit to creators than AdBlock
We know what you're thinking: "Why pay for an ad-free YouTube when I can just make one with browser extensions?" The only real answer is to support your favourite YouTubers.
reminder that you should disable adblock when you're on youtube! without ads all of your favorite youtubers can't get paid!!

— mona briggs ~ it/its (@ohnoroh) July 21, 2015
The revenue that comes from advertising on YouTube is split with the creator whose video page it appears on; and when your adblock software removes those impressions, creators whose living comes from that ad revenue suffer as a result. When the paid subscription service launches, the creators will receive a percentage of that monthly fee to supplement the decrease in ad revenue.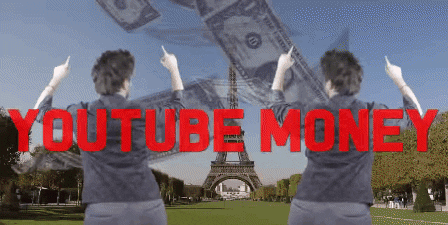 Some YouTubers have elected to go completely ad-free on YouTube, in exchange for direct monetary support from their fans in exchange for perks on sites like Patreon and Subbable; but this service from YouTube will both cut out that middle-man and offer a wider range of content for your money.
THE BAD:
Conform or lose out
While it might offer long-term benefits, not everyone will be on board with charging their audiences to watch their videos ad-free. A notable part of YouTube's FAQ on the upcoming service is a question most creators will have: "what if I don't want to?" To which YouTube says: "tough".
Basically, if you think that the paid service isn't your thing by the cut-off date of October 22nd, then YouTube has decided that monetising your videos must not be a priority at all, and will disable your ability to run ads in the US until you opt in. Which, fair enough, it's their site, they can do what they want: but there is a very threatening tone to this acceptance of the new terms.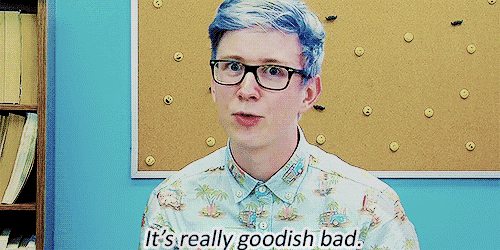 What's more, if you accept the new terms with the plan to just stick to the Adsense model anyway and avoid the paid subscription service, you won't be able to earn anything from your videos at all unless you monetise on both the free AND the paid models.
As mentioned, creators have until October 22nd to accept the new terms: But what do you think? Will you be using the paid subscription service? Let us know in the poll below!