8 Times Alfie Deyes Slayed Snapchat (And Proved He Was Anything But Pointless)
14 June 2016, 14:43 | Updated: 17 October 2017, 09:42
All In A Deyes Work
Last month, Alfie Deyes made the claim that his snapchat stories receive 16 million views before 4.30pm on any given day. Why is that? Well, one reason is that snapchat is an extension of his YouTube channels (which get over 400,000 subscribers) and documents the more off-the-cuff moments that might not make the vlog.  From Zoe's knee-boobs to providing an insight into the most talked about relationship on the internet, here are eight times Alfie Deyes was a boss on Snapchat.
1. You know that area in shops for the abandoned boyfriends? Well imagine looking over and seeing Alfie and Sean sat on the only chairs in the shop and playing on their phones. Proving PointlessBlog is just like any other guy - ready to collapse after six hours.
2. Zalfie and #relationshipgoals often go hand in hand but nothing says relationship goals more than publicly standing up for your girlfriend and drawing attention the way media sexualise woman. Now THAT'S relationship goals.  
3. We all love a good Snapchat filer and Alfie is no exception. We swear by the hair of his (distorted) chinny chin chin.
4. A lot of fans like to speculate on Zoe's boob size and have mistaken other body parts and shadows for Zoe's nipples in the past. It is nice to see that both Zoe and Alfie have always been in good humour about it.
5. Bed hair plus alien filters = yes please! (Also update: Alfie's fave Snapchat location is his bed).
6. If daily vlogging isn't enough, Alfie's also documents cute relationship moments on Snapchats. 
7. Alfie holding a watermelon in a tie dye tank top. We hope this is crated for the Alfie Deyes 2017 calendar. 
8. Though this wasn't actually on Alfie's Snapchat it is inspired by the app and any excuse to use this beautiful picture we will take it. It really is a work of art.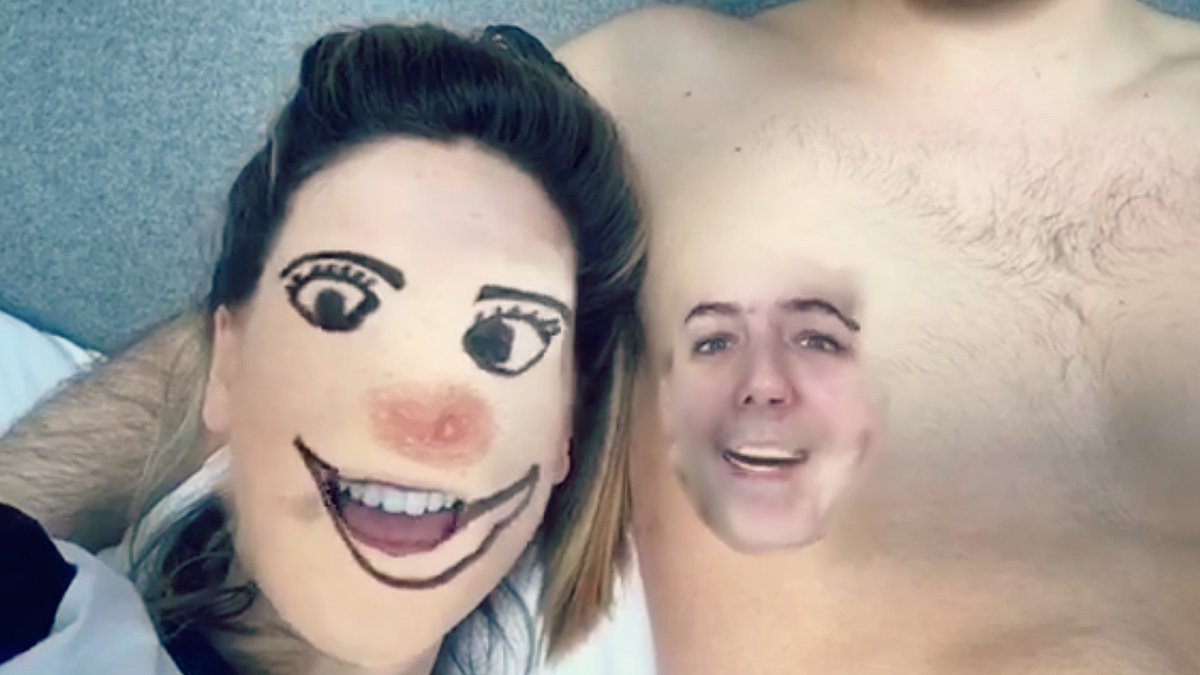 Follow Alfie on Snapchat with the username itsalfiedeyes  - and while you're at it, you can add us with the username unicornssnap!