We Bet You Forgot These 10 Facts About Shane Dawson
16 June 2016, 16:46
Number 10 is LOL.
Shane Dawson is kind of a big deal now with films and chatting to celebrities on his own podcast but this has not stopped Shane still embracing his weirder side. Shane doesn't tell viewers what his favourite animal is or his favourite One Direction member instead he prefers discussing creepy conspiracy theories and the Kardashians.
1. Shane often compares the YouTube community to being at school, and he is the sad Principle who wants to quit. 
2. Shane dislikes many things, mainly Kris Jenner. 
3. Shane loves horror films such as Final Destination and theories surrounding urban myths. 
4. Shane was always very close with his Grandma and growing up he used to love just chilling with her, watching TV and reading newspapers.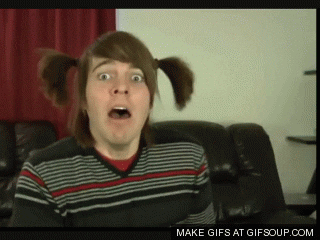 5. Shane is amazing at "try not laugh challenges". He is the champion of no emotion!
6. Shane got himself, family members and friends fired from a job at a weightloss company as they got caught filming videos for his YouTube channel on the job.
7. Shane once got conned by a man in a supermarket pretending to be a talent agent. 
8. Shane has lost 300 pounds and used to have issues with comfort eating when he was younger. 
9. Shane has had multiple dealings with paranormal activities such as shadow people and ghosts. 
10. He lost the 2011 Choice Web Star Teen Choice Award to singer Rebecca Black.
What is your fave Shane Dawson fact?
Save
Save
Save