These Jack And Finn Selfies Are Almost Too Much To Handle
12 May 2016, 14:42 | Updated: 17 July 2017, 12:16
We don't think you're truly prepared for this...
If there's anything in the whole wide world We The Unicorns are good at, it's scouring the web for the most heart-stopping and beautiful images of all your YouTube faves. In the past, we've got thirsty over Markiplier and disregarded real love just to stare at GIFs of JackSepticEye, but now we've moved our radar over the greatest twins to have happened to YouTube... Jack and Finn Harries!
The rest of this article is dedicated to 18 of the most beautiful, awe-inspiring and questionably perfect images and GIFs of JacksGap we could find in the corners of the Internet. If you think we've missed any, feel free to leave your recommendations in the comments below and we can add them to the list! Us super-stans have got to work together after all...
---
(That slight bit of stubble is everything to me right now.)
(Goddamn it, we're suckers for men in suits. And those round-framed glasses are given me too much life today. SOS.)
(I mean, looking at this gif, is there any question as to who the best twin is?!)
(We wish we could be the camera in this beautiful Jack and Finn sandwich.)
(Everything about this gif is perfect, right down to the ray of sunshine coming in from the top corner. Even the heavens above are blessing these two creatures.)
(We 100% do not look as good as this when we eat McDonalds.)
(Jack looks like he's about to go to town on someone in the distance who's just called out Finn and his shirt.)
(Nice glasses you've got there...)
(Just two bros casually hanging out on this abandoned rooftop window, looking really cool and handsome. Standard stuff for JacksGap.)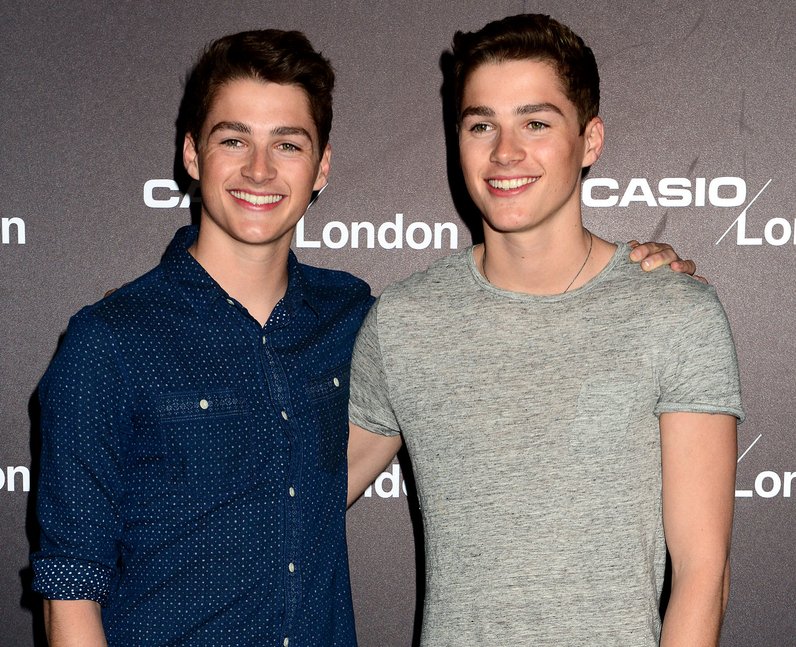 (Don't tell us to leave Jack and Finn! we could watch your videos foreveeerrrrrr!)