Here's 18 GIFs Of JackSepticEye To Improve Your Day
6 May 2016, 10:37 | Updated: 15 January 2018, 15:21
You can thank us later.
I think we can all agree, the Internet is a greater place to exit in thanks to the likes of JackSepticEye. His over-excited and peppy attitude to every single thing he does is positively infective. Not only is he a solid addition to ANYONES subscription box, but he's also a national treasure that must be cared for at all times - and that's just scratch the surface on how much we freaking love him.
In the past, we've tested you on his videos, his quotes, his entire life and well, we've even given you an idea of what it looks like when he texts Markiplier, but now it's time for something a bit different. Lets not stress ourselves with anymore tests or long-form pieces of content. So sit back and witness the most wonderful and love-fulfilling JackSepticEye gifs this planet has to offer. And trust us, you're going to absolutely love what we've dug up.
---
(Just two creeps. Being super creepy.)
(Oh gosh, that jacket pull on Markiplier is EVERYTHING.)
(Some how, this is still working for me. This is a true testimony to how wonderful JackSepticEye is.)
(Nope. Nope. Nope. Nope. Too much. Too adorable. Too nope.)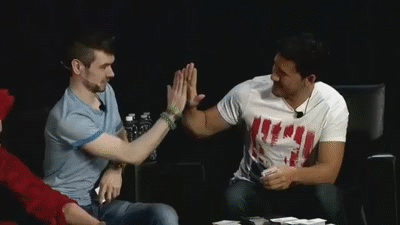 (Lets all take a national holiday from our responsibilities to watch this intimate moment being Jack and Mark for a little bit longer.)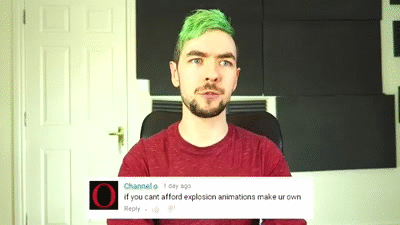 (Best fireworks display we've ever seen. That's for sure. I mean, it's so good I've almost forgotten what the real ones are like.)
(We really really hope you're mouthing along with this gif. If you're not, are you even capable of love anymore?!)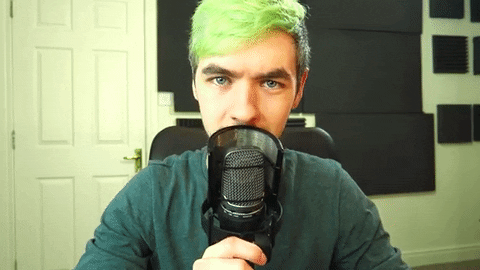 (We could stare into those eyes for HOURRRRRRS. And stop raising those eyebrows Jack, it's v. hypnotising.)
(We literally had to end on this GIF. I mean, come on, just look at it.)