Never Forget These 9 Facts About Jesse Wellens
26 May 2016, 16:16 | Updated: 17 July 2017, 12:16
He's the man of the hour, so stay informed!
Jesse Wellens is famous on the Internet for many reasons, most of which have come to light in the past few days. From becoming the most popular pranking couple of YouTube, to being recently single and father to a secret daughter, Mr Wellens has been on a whirlwind of a life so far and he's only 33-years-old!
We've rounded up nine of the most amazing and unbelievable facts we can find on Mr Prank Star including his early days in the military and a strange but successful rap career in Sweden?! If you know anymore facts, don't hesitate to pop them in the comments below and your wise words of wonder may be featured in another fact roundup piece.
---
Back in the early days of YouTube, Jesse defined himself as misanthropic meaning that he was unsociable and "showed a dislike of other people".
He dated fellow prankster Jeana Smith from 2005 to 2016 after meeting in a restaurant.
His birthday means his star sign is a Libra - which makes a lot of sense really!
Jesse played King Leonidas in Epic Rap Battles of History versus Masterchief.
Jesse Wellens released a rap song under the name of Chip Chocolate called Cookie Dance... it was number 1 in Sweden for weeks.
He was in the Air Force for SIX YEARS.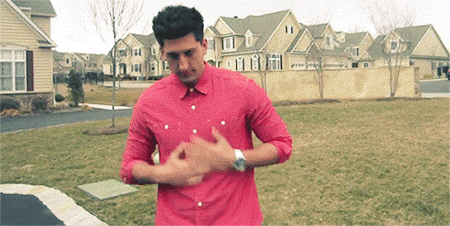 Jesse was kicked out of school aged 16, but was motivated again later on to graduate.
Whilst he was in the Air Force, Jesse was actually married but it ended pretty quickly.
He starred in the TV series 'Fight of the Living Dead', alongside iJustine, Joey Graceffa, Olga Kay and more!
Has Jesse appeared in the news his week? How will you know unless you stay in the know! Check out our weekly SLAY or NAY series to find out whats happening in the wonderfully weird world of YouTube.