An Ode To Joe Sugg's Jawline
28 February 2017, 17:00 | Updated: 17 October 2017, 09:47
The man. The myth. The jawline.
If there's anything that will help guide us through the hellscape that is 2017, it's Joe Sugg's jawline. You may not have noticed it yet, but Joe possesses ones of the greatest jaws on this planet and you won't be able to unsee it by the end of this article. Despite the fact it structures the face that you've been staring at for years on YouTube, you may not have come to realise just how beautiful it is quite yet - so we're here to help.
We've rounded up 10 pictures of Joe Sugg showing off his priceless jawline in a collection of images that can only be labelled as "accidentally all black and white". If you have anymore images to add to our gallery, let us know in the comments below and you can join in on the mutual appreciation of this young man's bone structure.
---
While half of his jawline may be obscured in this selfie, the half we can see more than makes up for it. LOOK. AT. THAT. ANGLE.
What do you get when you join together Joe Sugg, Troye Sivan and two rich black cardigans? An image that's too hot handle and frankly uncomfortable to look at for long periods of time.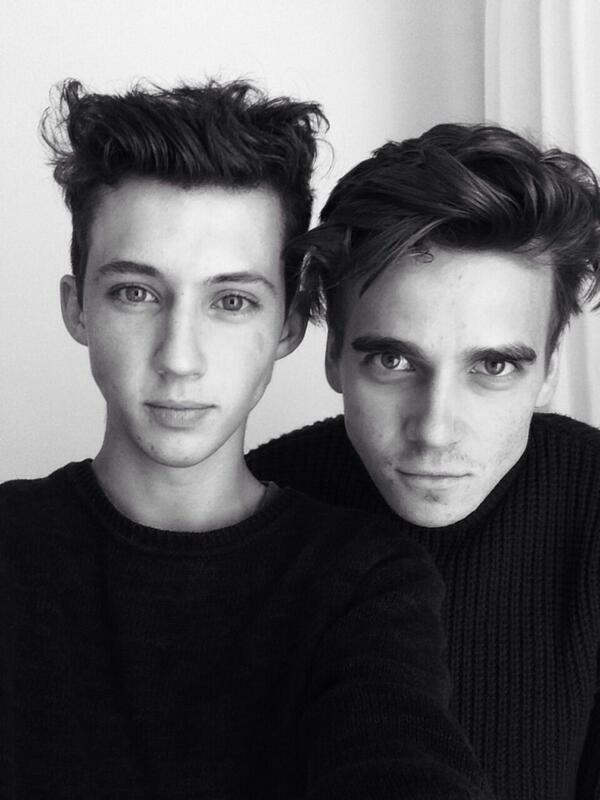 This is it. This could be the image that kills me. That jawline... it's too sharp. It's cutting my frail lil' heart in half.
Double the jaw, double the fun. We might even do a whole new article dedicated to the spattering of moles across this famous jaw.
We all know this Joe Sugg GIF so we're not going to share it again, but when you pause it and have just this one freeze frame to focus purely on that J-A-W just... wow. I think my debt just cleared.
Bright eyes + slight smile + a jaw that could stop traffic = the one and only Joe Sugg.
This hat frames Joe's jaw in ways I would never have thought an accessory could. What kinda of witchcraft is hidden inside that mandible.
Here's Joe Sugg and his precious little face inside a Christmas jumper. Whilst your eyes may not be immediately drawn to it, his jawline is right there and winking at you this holiday season.
Goddamnit, here's another shot from that iconic Vulkan photoshoot. Human's have reached peak beauty in terms of evolution, and it's all captured in this photograph.
And finally, do whatever you want with this black and white photograph of Joe Sugg in bed with his jawbone and clavicle.