17 Problems Only Joe Sugg Fans Understand
8 September 2015, 11:20 | Updated: 17 October 2017, 09:39
You didn't choose the Sugg life, the Sugg life choose you. So why is that so hard for some people to understand? It's a seriously tough life being a Joe Sugg fan. The world seriously needs to be more sympathetic to the fact you're not Mrs Sugg yet. But it seems they Just. Don't. Get. It.
Don't worry, we've got your back. Here's the 17 problems all Joe Sugg fans face on their journey through the fandom.
When someone says "He's just Zoella's brother, right?"
When not a single person understands why you want to change your name to "Evie"
The reason you keep your entire Sundays free
Getting lost in creepy AF imagines and yet seriously loving it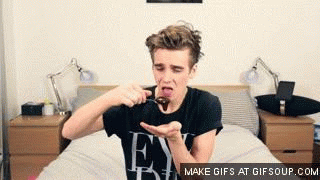 Knowing no boyfriend will ever live up to *those* abs
Having actual breathing problems when you see Joe and Caspar in a suit
The long wait for 10th September 2015
And 23rd November.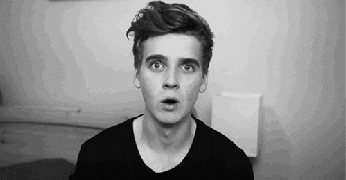 Desperately trying to get him to notice you on Twitter
When people try to ship with celebs despite the fact he's yours
The uncontrollable desire to grate cheese on his jawline 
Not living in the same timezone so having to set an alarm for stupid o'clock for his latest upload
When you think you're his first comment but you're actually not
When your mum thinks "Jaspar" is one person
Knowing Zoella will never be your sister
Buying ALL of the Joe Sugg merch on the Internet and being broke AF as a result
When you've run out of roofs to thatch